FunWestDoll Anti-Fake System
Protecting brand reputation and consumer rights is our top priority. We have implemented an efficient website Anti-Fake System to ensure that you receive genuine quality and trust. In this article, we will provide a brief overview of our website Anti-Fake System and guide you through the simple steps to verify the authenticity of our dolls.
Check Steps:
1. Visit the Official Website
This step is usually very simple, just pick up your phone and scan the QR code on the card to quickly enter the verification page.
Or enter the official website funwestdoll.com with your computer, find the "Anti-fake" at the top, and then enter the verification page.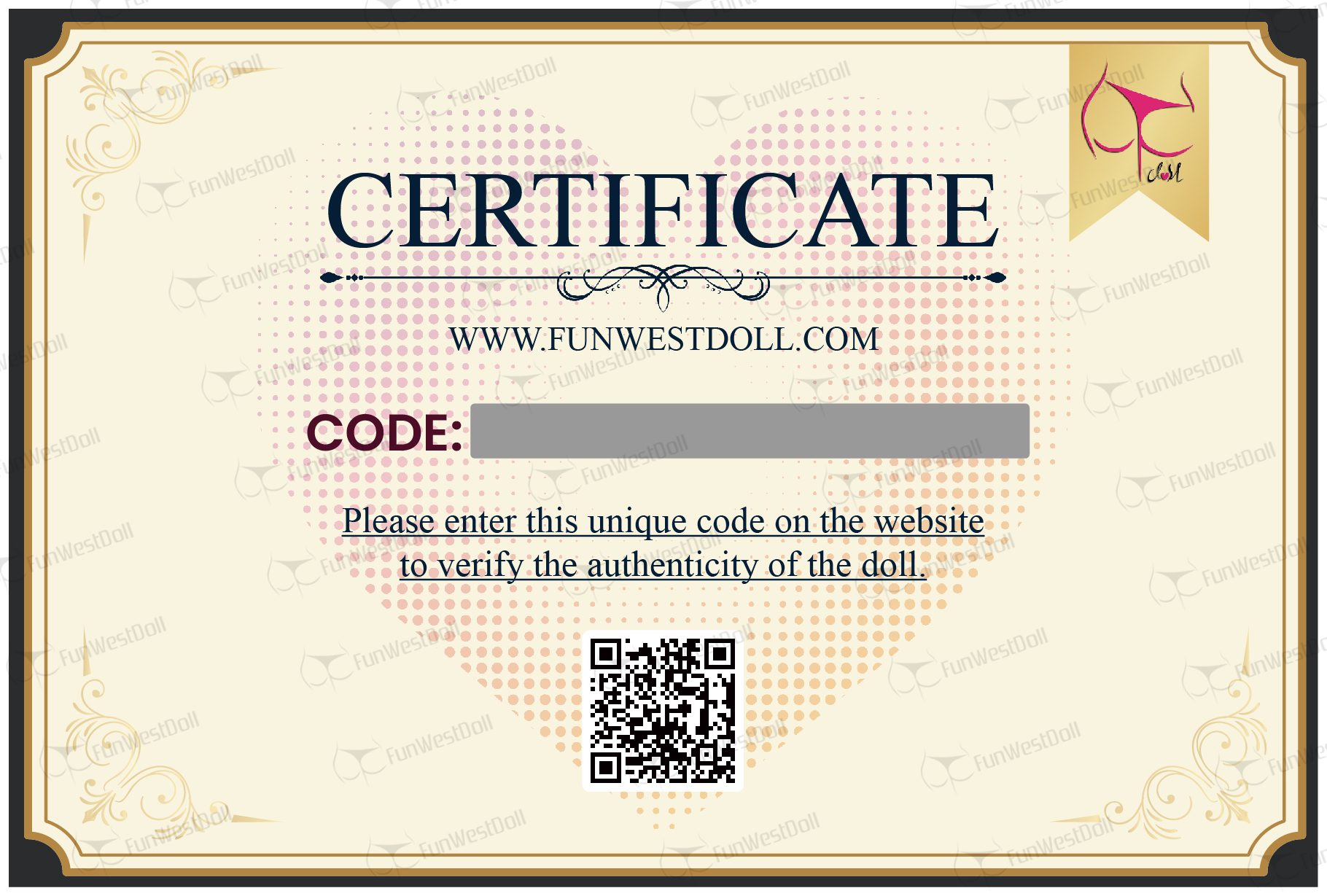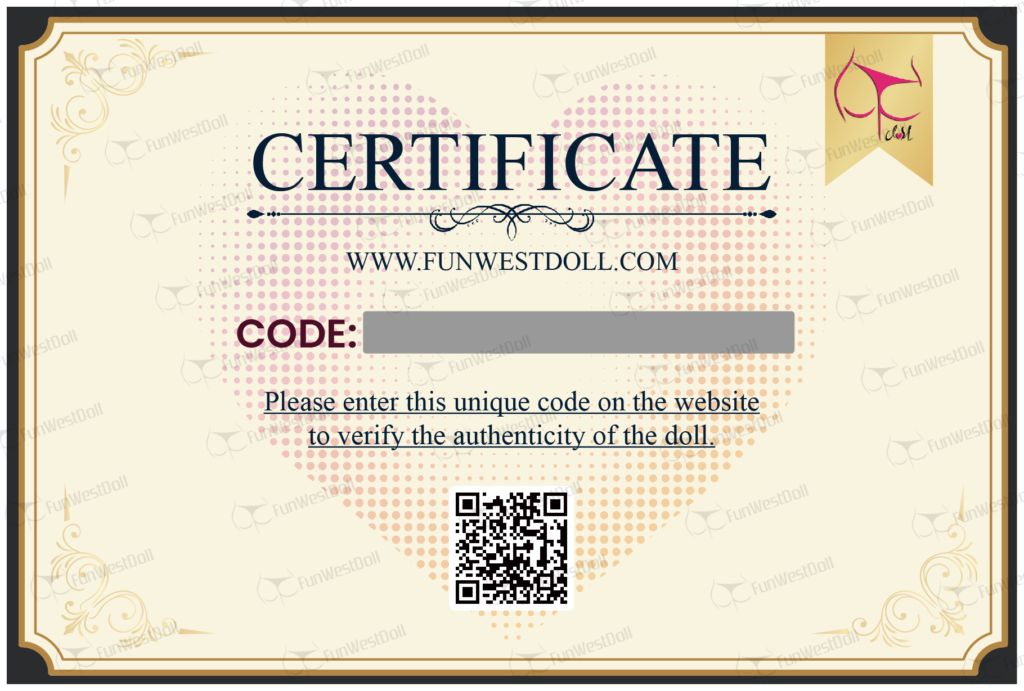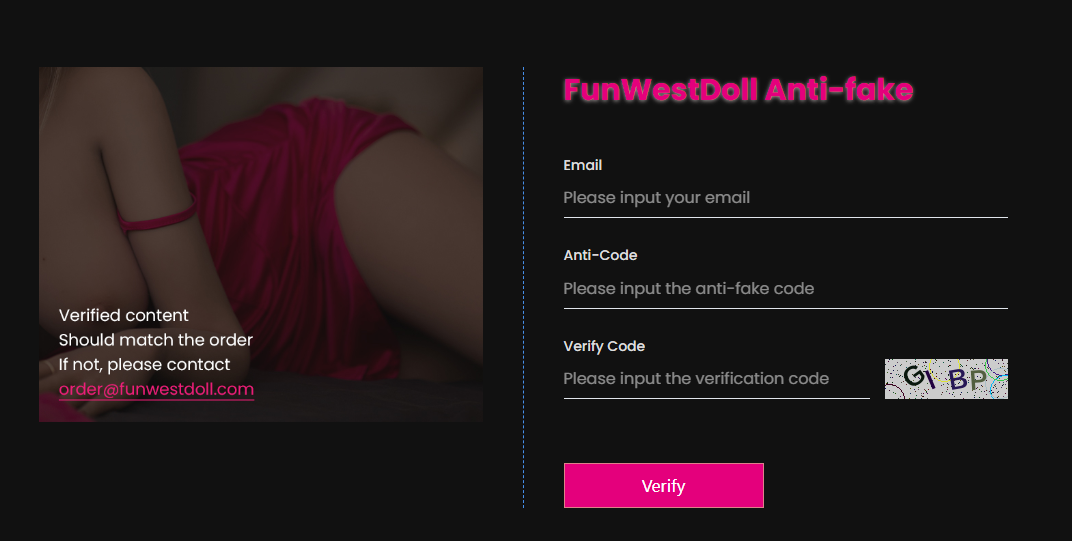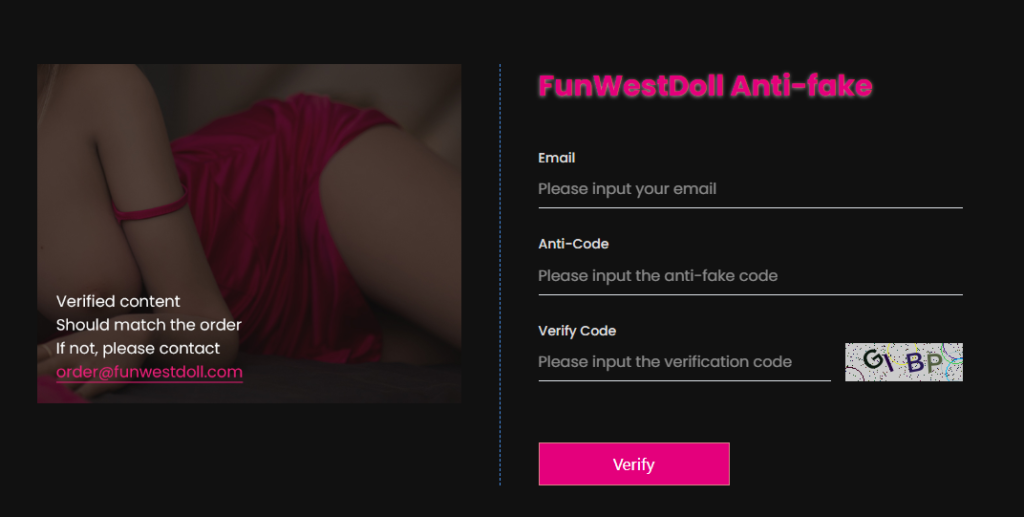 2. Enter Product Information
On the verification page, you will need to enter the unique serial number of the product. This information requires you to scratch off the password protection coating on the certificate card. Ensure accurate input to obtain precise verification results.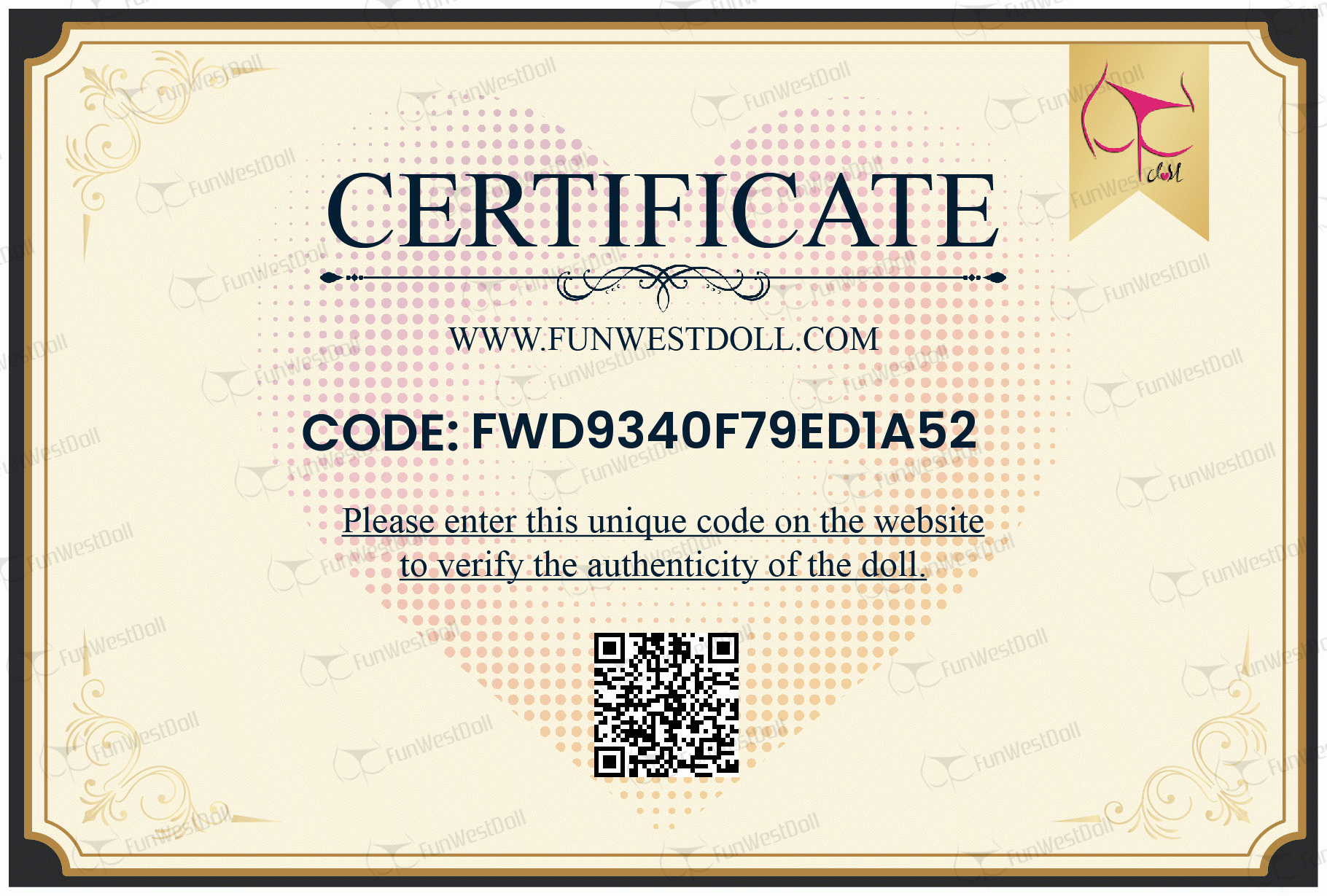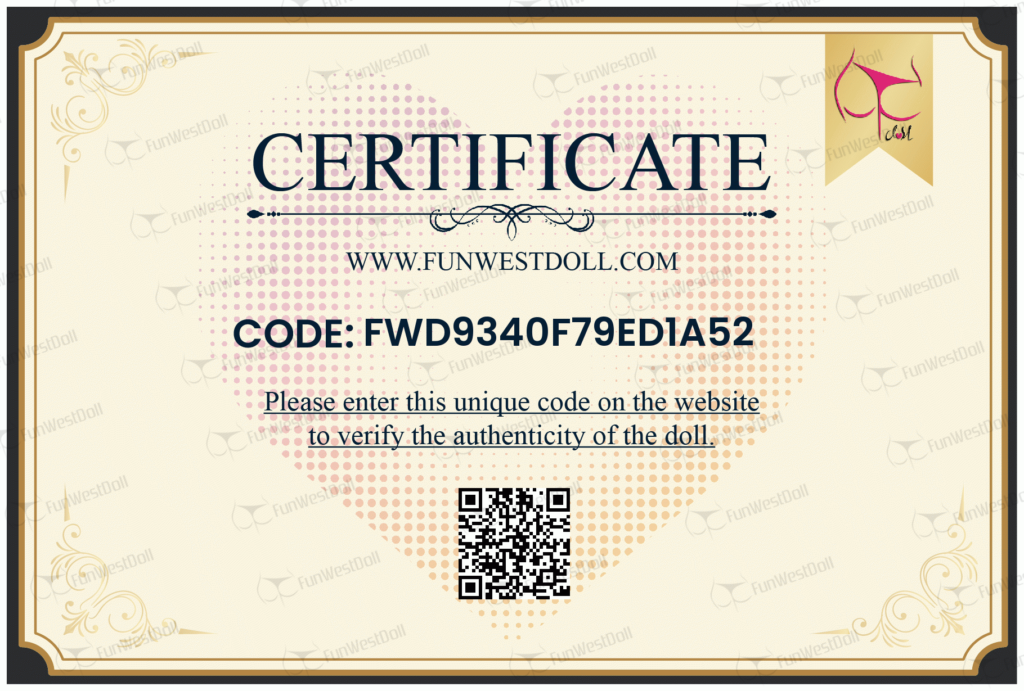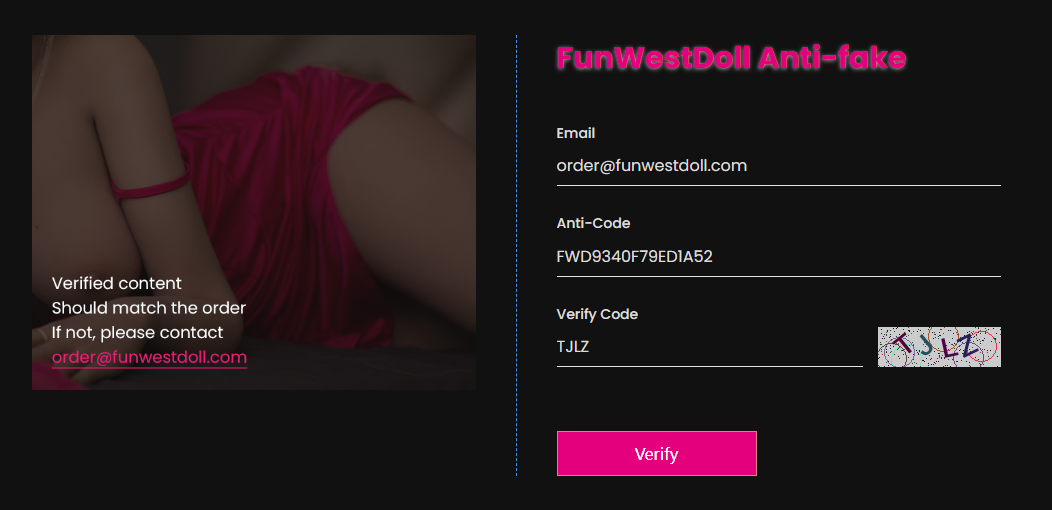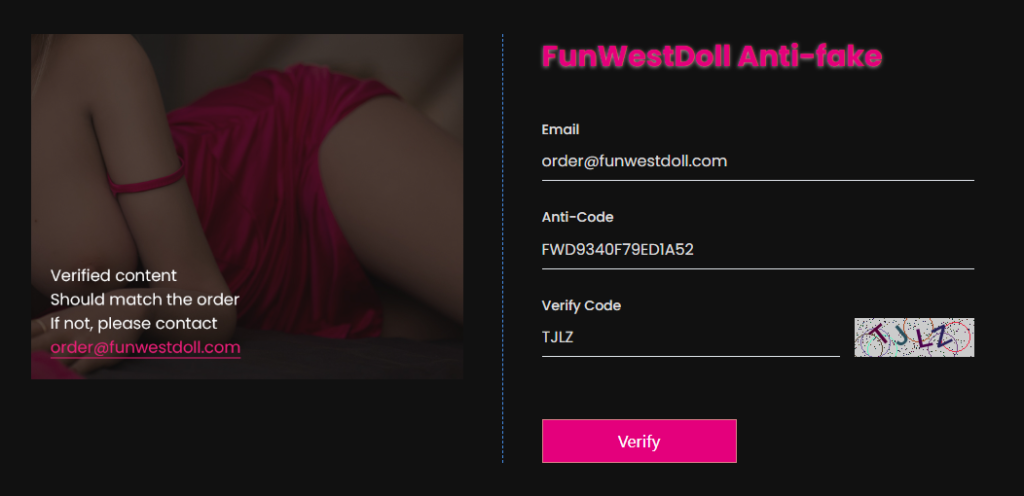 3. Click Verify
After entering relevant information, click the verify button. Our website Anti-Fake System will immediately validate the provided information and display the verification results.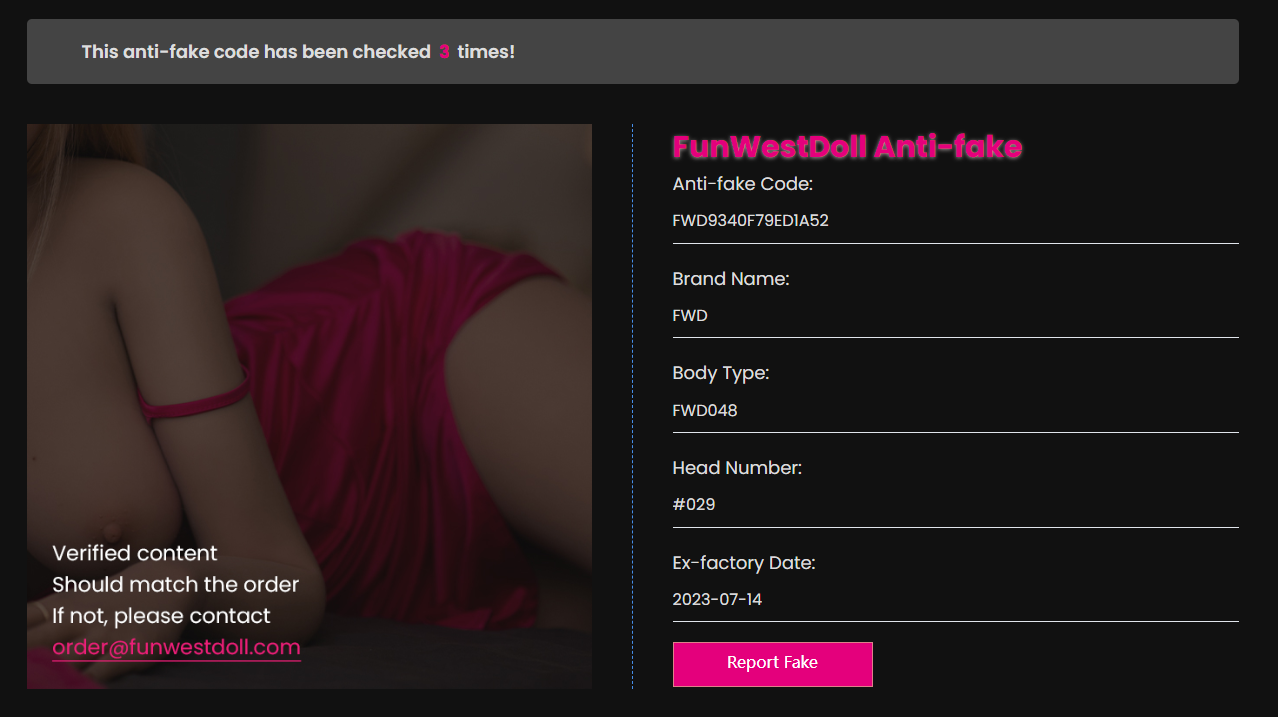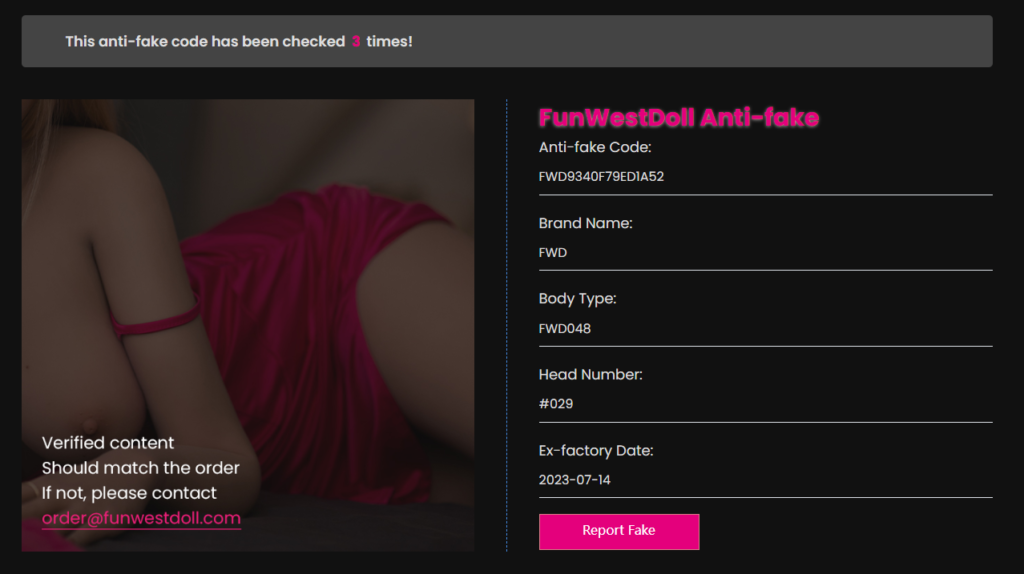 By following these simple steps, you can easily verify the authenticity of our products, ensuring that you purchase genuine items. Our website Anti-Fake System aims to provide you with a secure and reliable shopping experience, while earning and maintaining your trust and satisfaction in FunWestDoll.
Together, let's protect quality and foster trust!