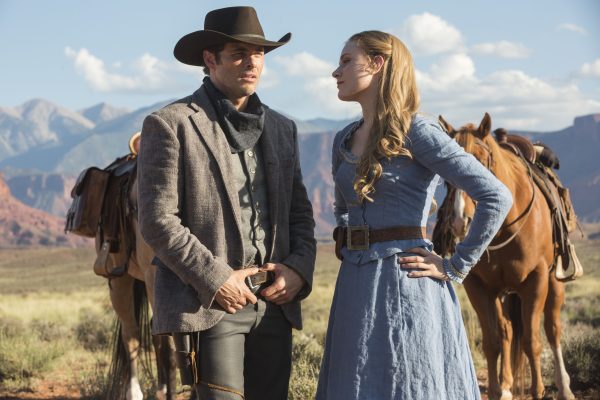 One minutes to learn about the Westworld series of sex dolls
Earn 10 Reward Points by commenting the blog post
Have you heard of Westworld?
Maybe you're a big Westworld fan, maybe you've never heard of it, but I'll give you a brief introduction.
Westworld is an American science fiction film and television broadcast by HBO. The story is set in a future world. In a high-tech adult paradise, anthropomorphic robot "receptionists" provide services, and customers can take risks to enjoy the sexual and violent indulgence.
But in this world, various undercurrents are surging. Some robots have awakened themselves, discovered that they only exist as story characters, and wanted to get rid of the control of the park; they fought fiercely with the parking controller and pursued freedom.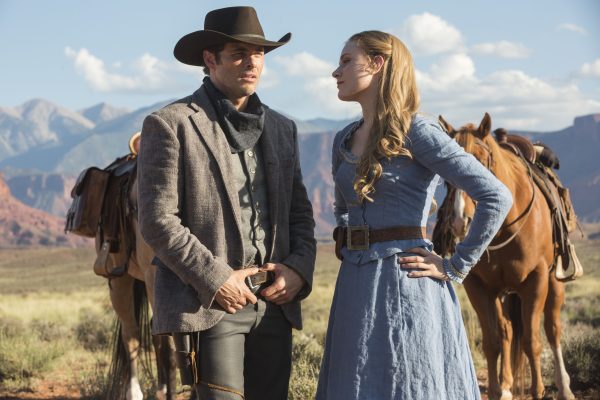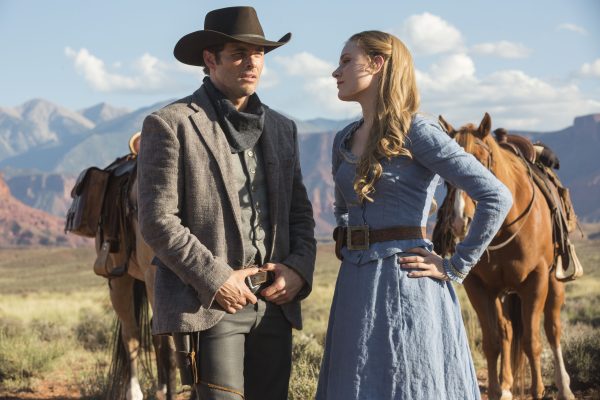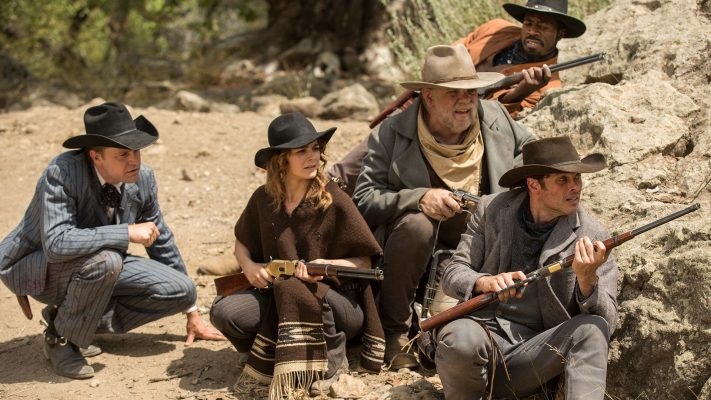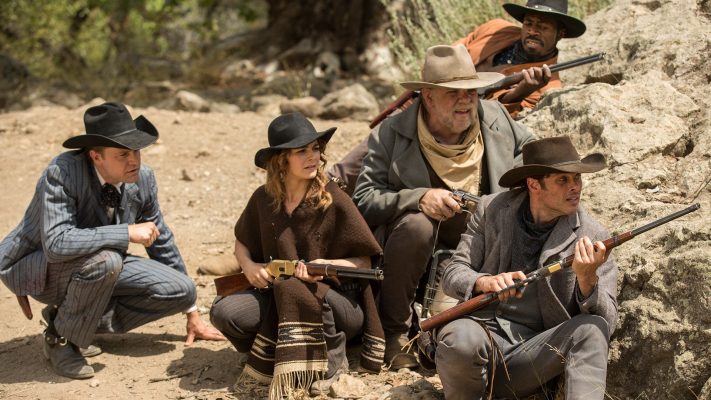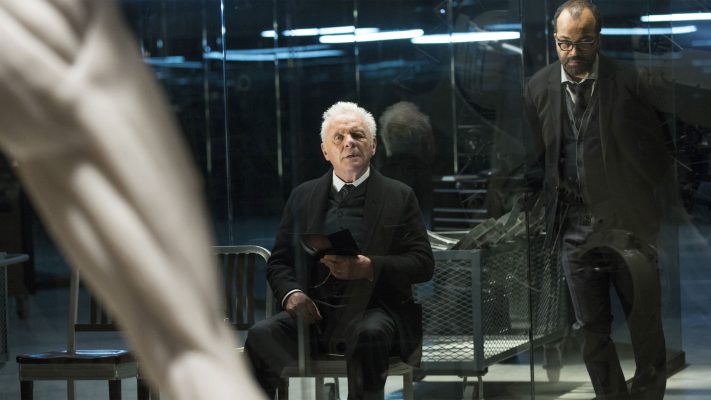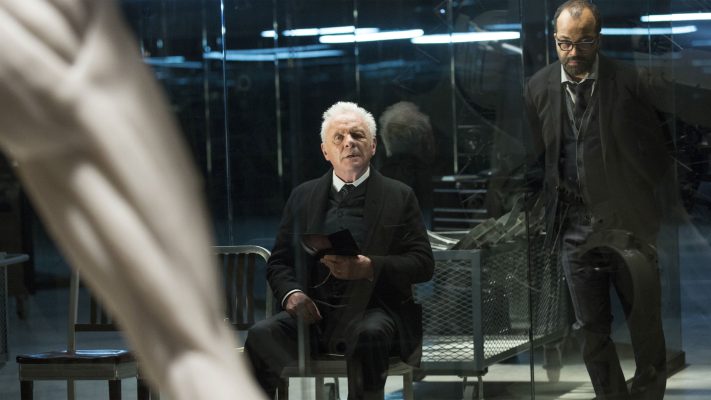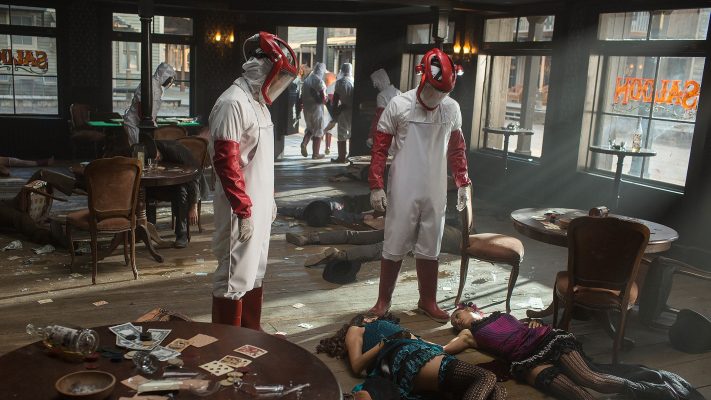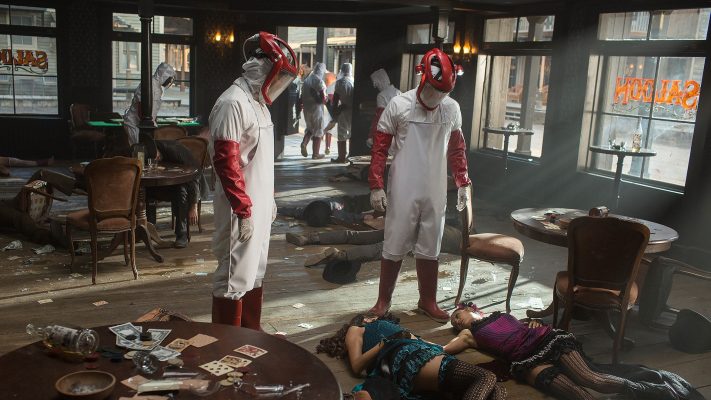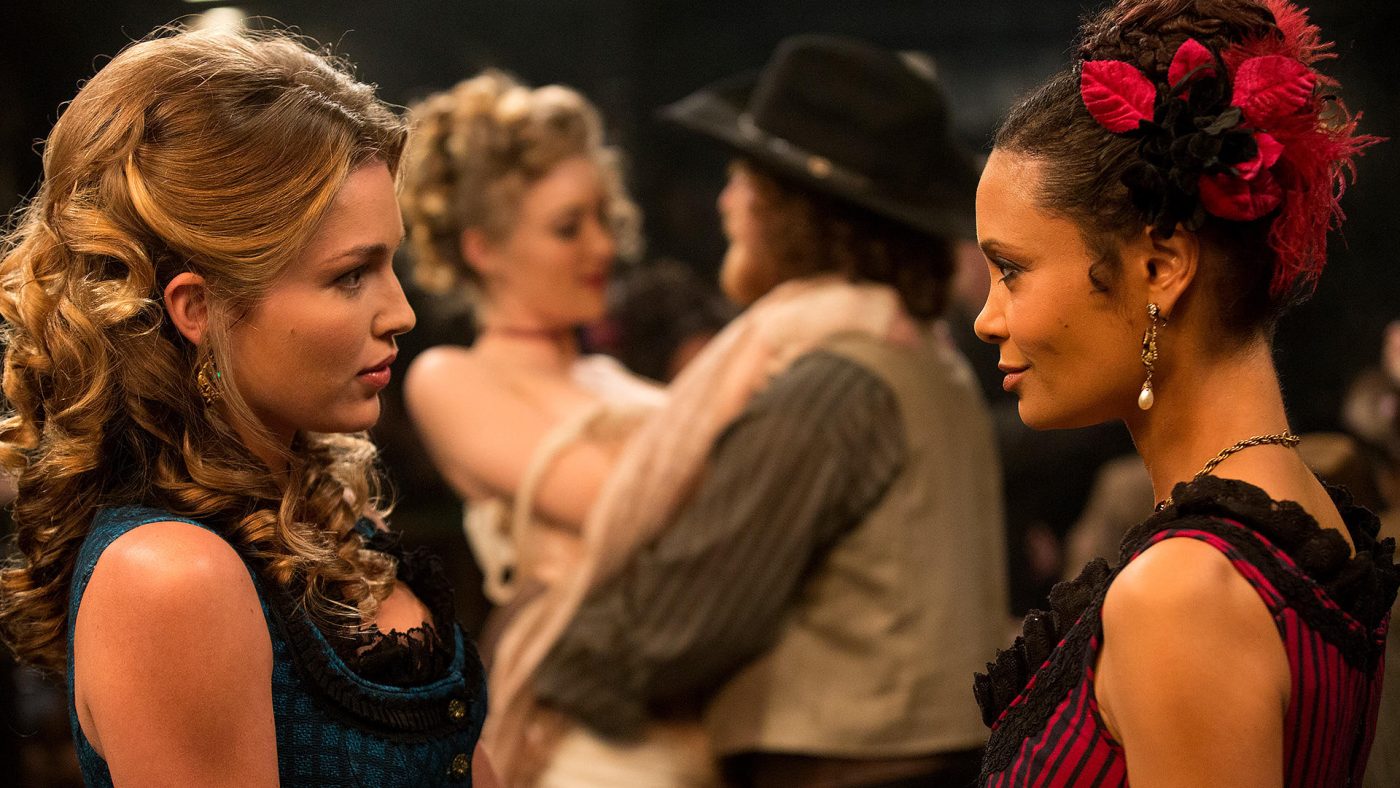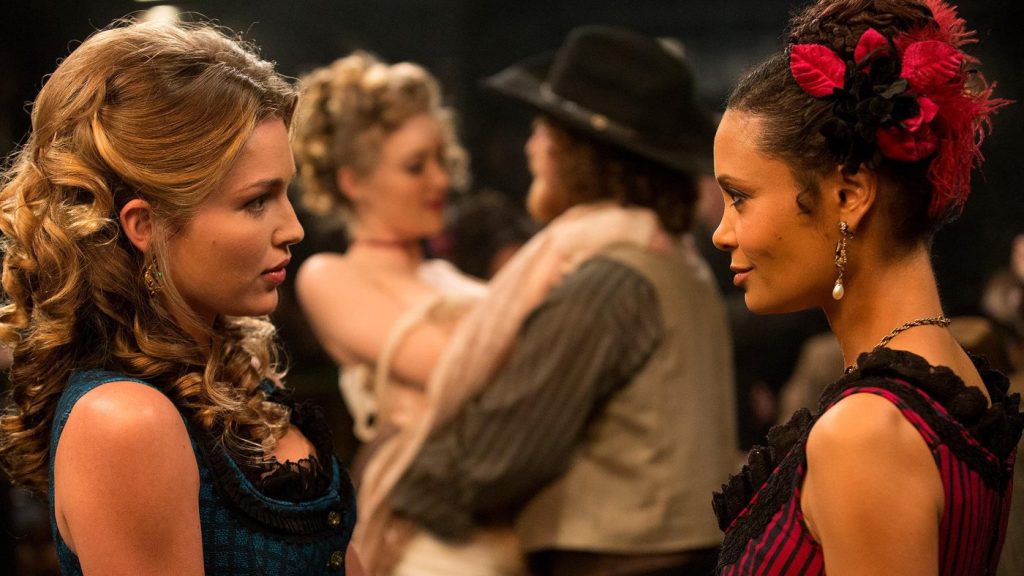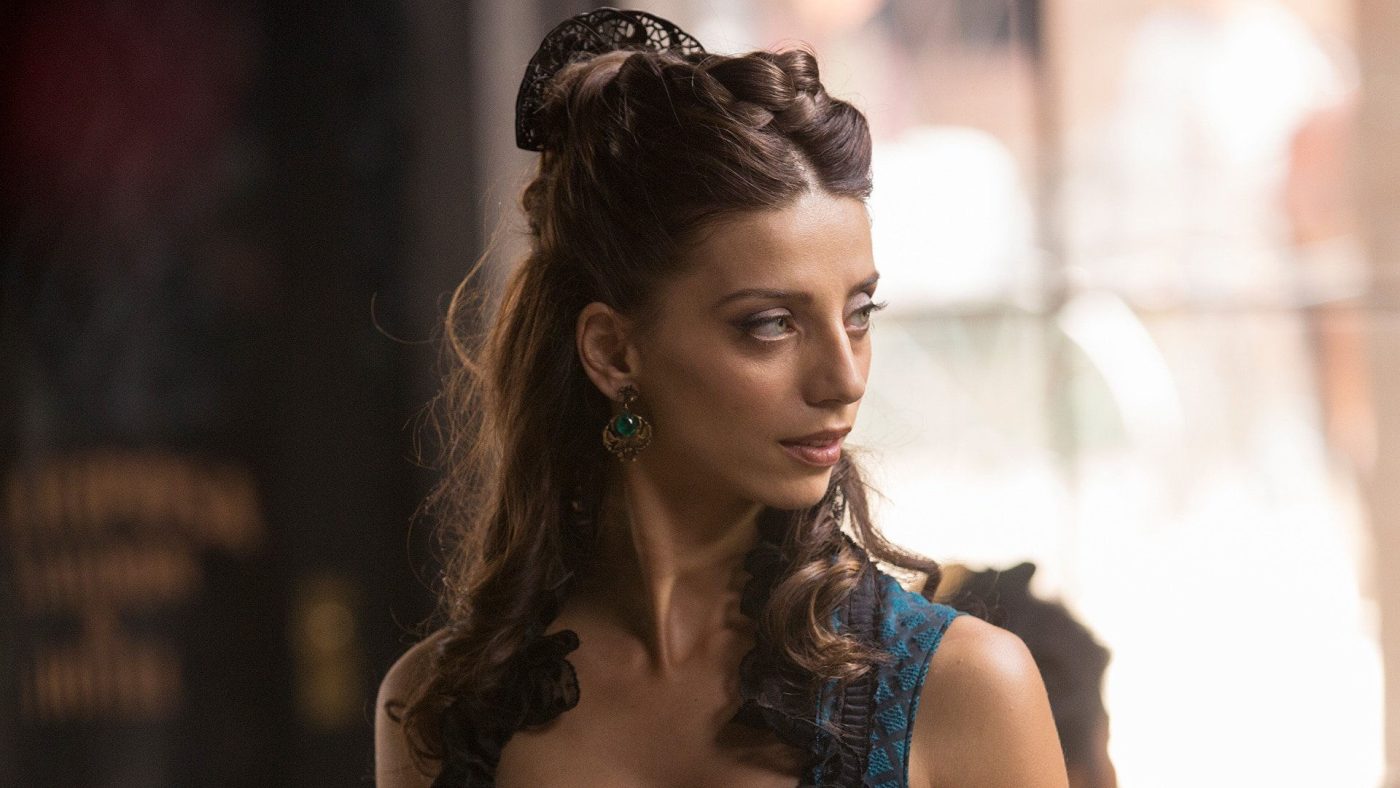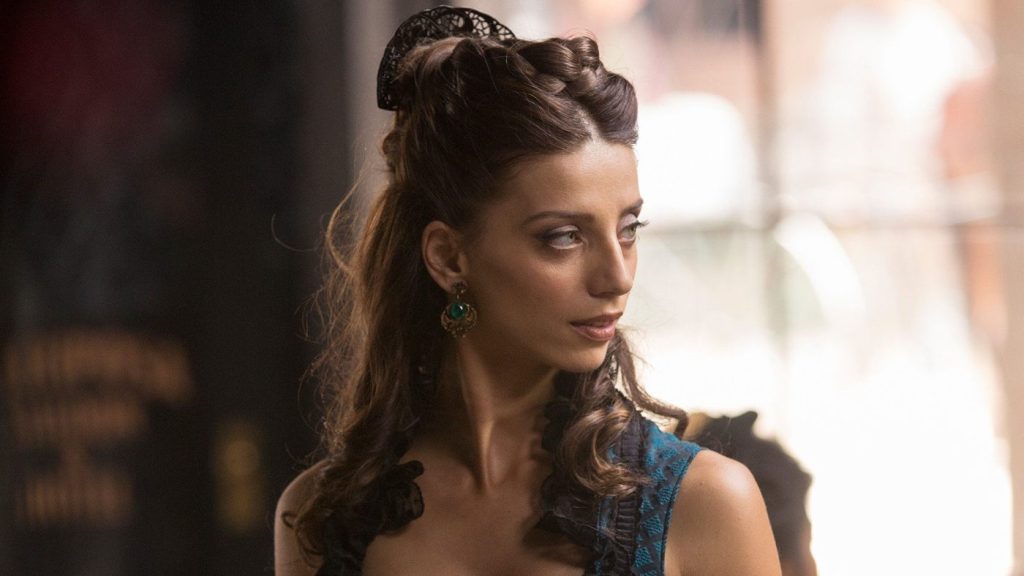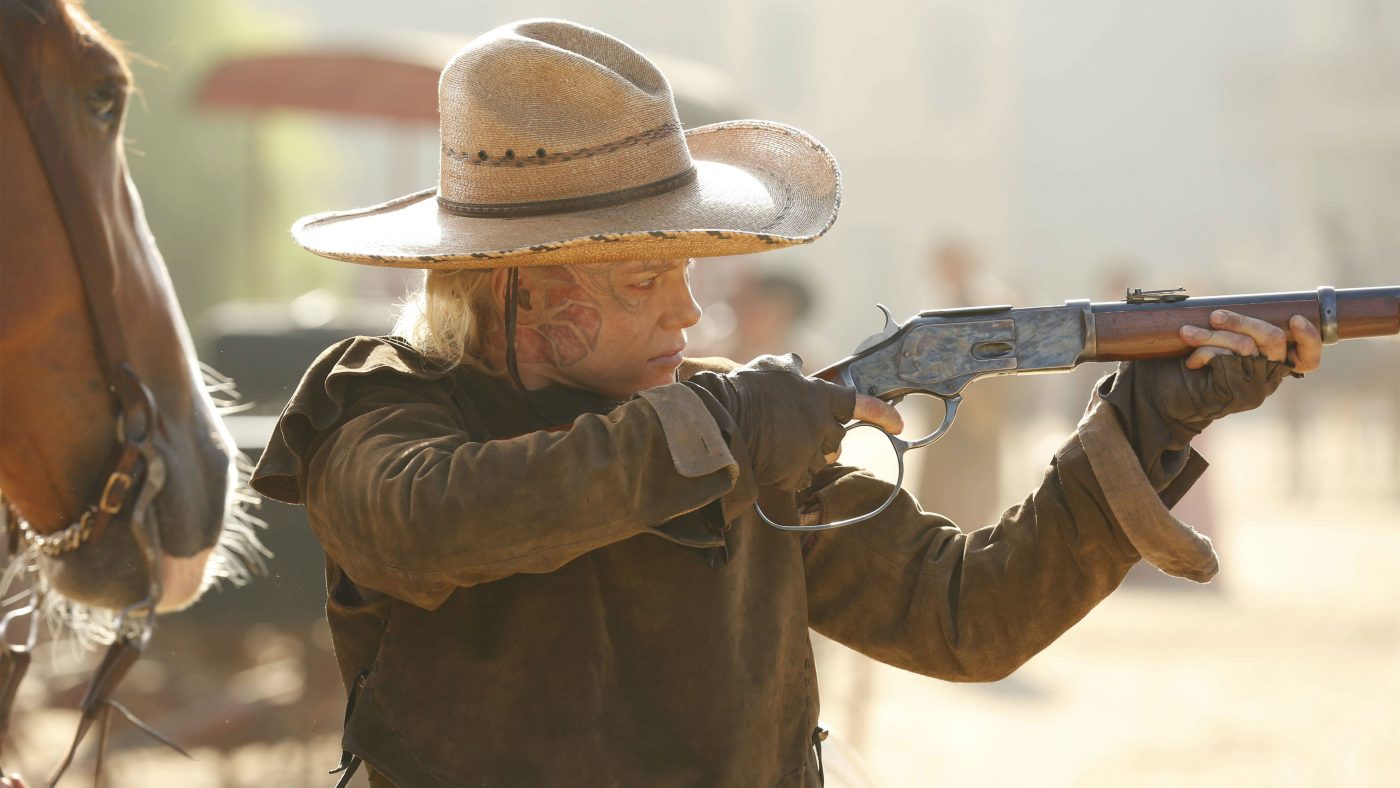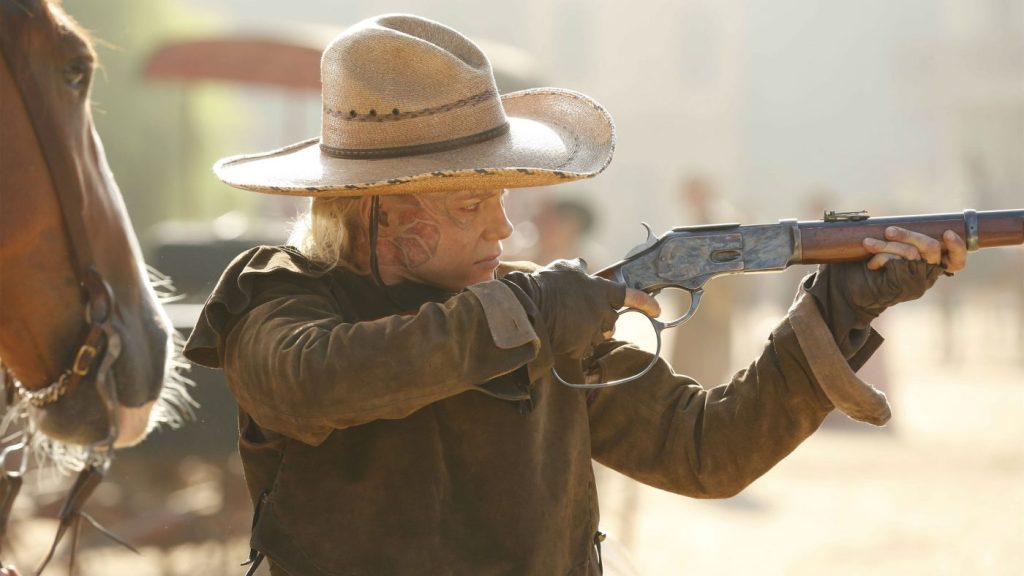 The play's bold and novel setting and compact and exciting plot have attracted many audiences. The exquisite costumes and real shooting background are also a major feature of the play; in fact, the most popular are the various female characters in the play. I believe many people have this experience.
Have you ever thought about getting to know a female character, going out on an adventure in Westworld, or being more daring to bring them home and do whatever you want; of course, it might not be easy, but now you can do it, that's what we're going to do!
Let's see what's going to happen?
Exciting Westworld sex dolls are here!
What are Westworld sex dolls?
The birth of the Westworld sex doll is inspired by the TV series Westworld, independently developed and produced by the Funwestdoll team. The western cowgirl style real-life sex doll is unique in the industry.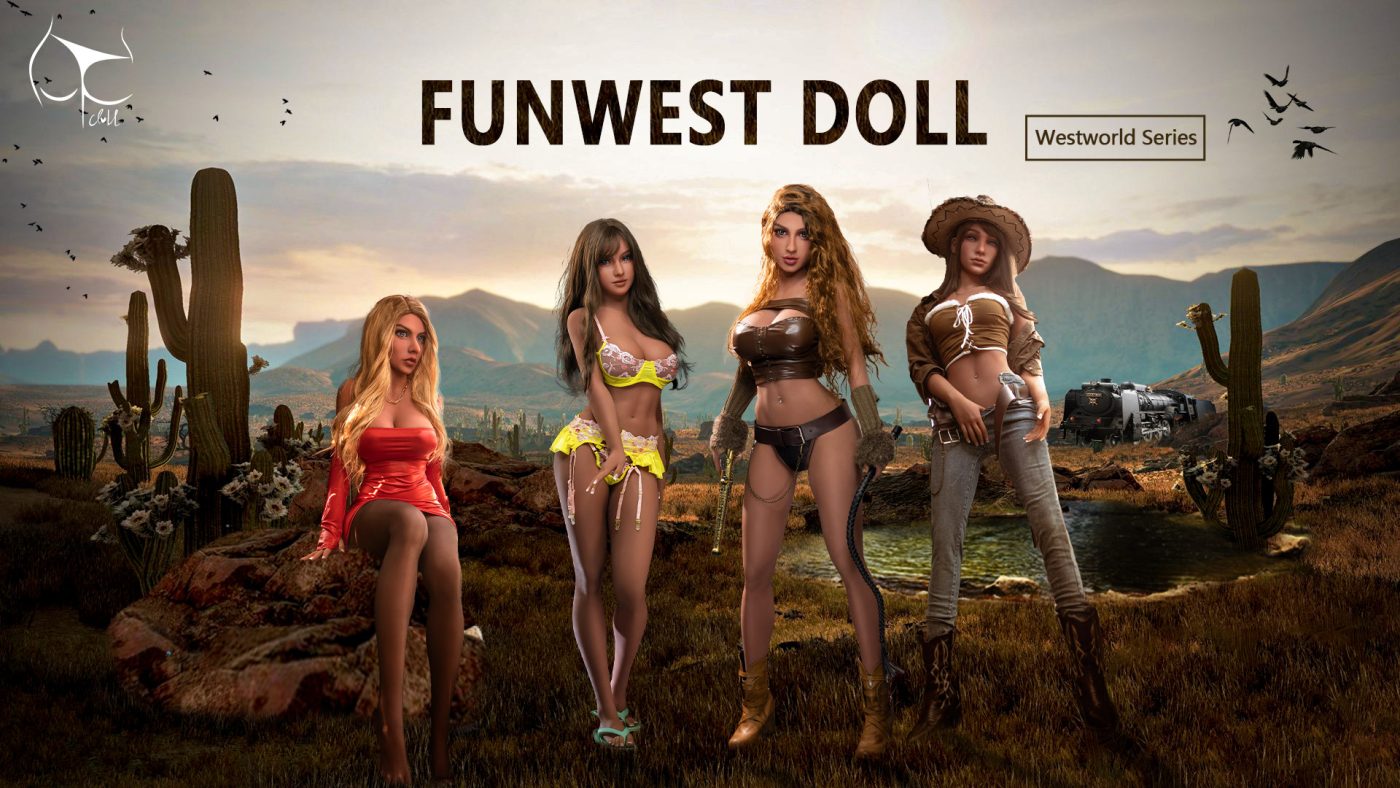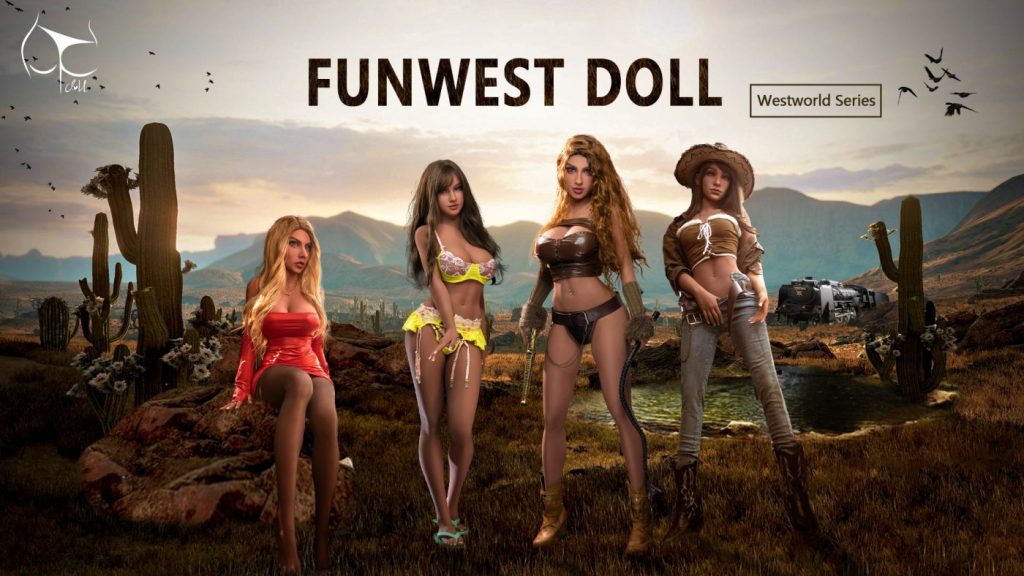 Funwestdoll designers decided to make Westworld-style sex dolls after watching and carefully studying Westworld movies and TV shows. To ensure the quality and details of the product, we collected the body data of many cowgirls, and made the model after adjustment and polishing time and time again. We have an excellent pursuit of product quality, not only body size but also every look and even micro-expressions are striving to be perfect, creating this series of sincere works.
Can you recommend a westworld sex doll?
Yes, of course, here are some of the most recommended Westworld sex dolls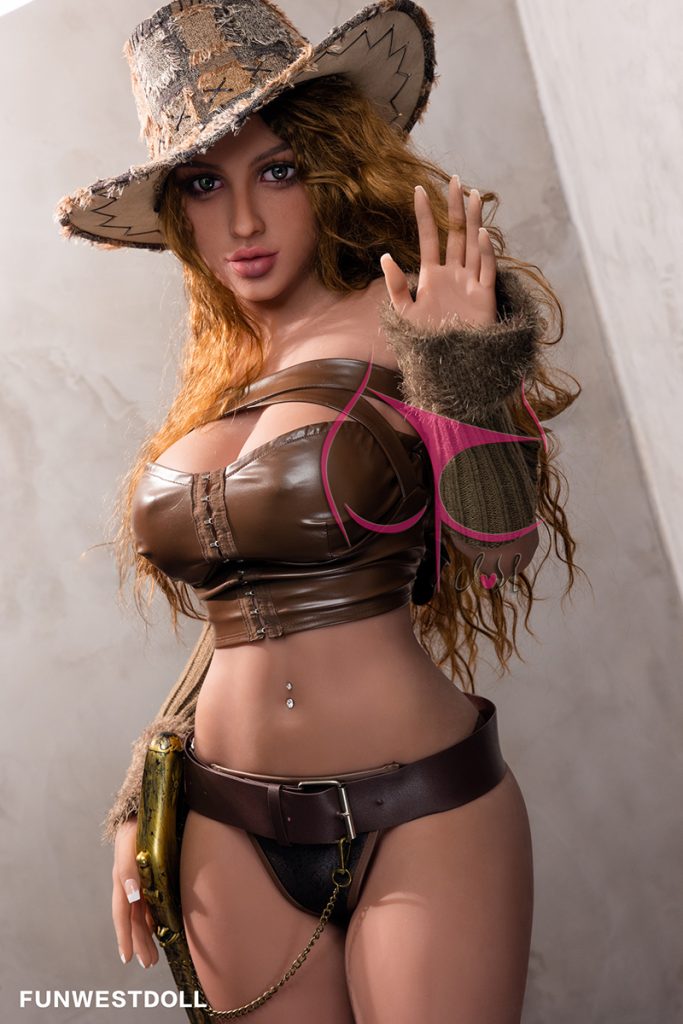 Height: 155cm
Cup: F
Material: Advanced TPE and Mechanical Skeleton
Traits: Cowgirl with a cheerful personality and a hot body
Character Background:
Adele is a beautiful cowgirl, half-sister to Avery. Living in a traditional cowboy family since childhood, she inherited her father's cheerful personality and at the same time has the same beautiful face as her mother. Adele's greatest pleasure is to drink with her sister Avery in the town's pub in the evening after a day's running. Adele's father and the proprietress Candace's father are friends of the young, so the relationship between the two is also very good. On this day, Adele and Candace were talking about something. A drunk old man came to chat with her. Adele stood up and yelled: Do you want to be shot! The man had to leave angrily. Yes, this beauty not only has a hot body but also has a hot temper. Men are usually her prey, and no man has yet conquered her.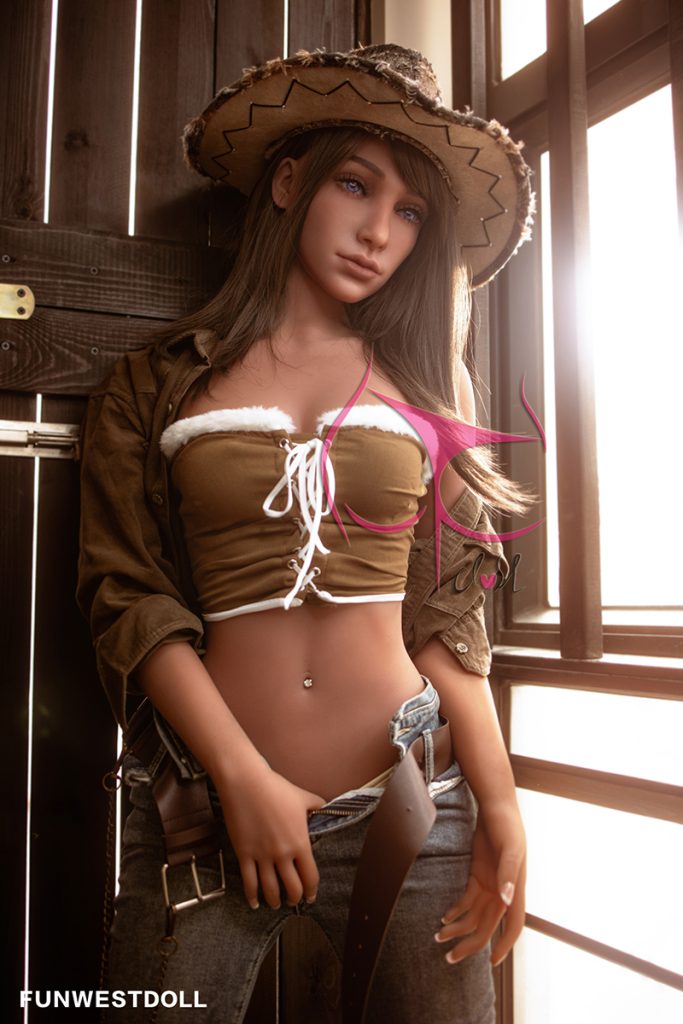 Height: 158cm
Cup: C
Material: Advanced TPE and Mechanical Skeleton
Features: Cowgirl with a cold appearance and a gentle and delicate heart
Character Background:
Avery is a beautiful cowgirl, half-sister to Adele. Since she was a child, her sister Adele has overshadowed her. She is a well-known hot beauty in the town, but she is not jealous, and the relationship between the two is very good, but she has always been low-key and usually doesn't like to talk much. This made few people notice that she was also a stunning beauty. Avery often comes to the pub in the town with her sister to drink. As usual, she greets the proprietress and finds a place to drink by herself. Recently, the new waiter has added a lot of fun to her. She has always been aloof and she likes to tease this clever The cute little girl made men jealous for a while, and it was rare to see this cold beauty showing a smile. It's not that Avery doesn't like men. It is said that he once had a relationship, but the man never came back; maybe Avery is also waiting for a man to impress her again.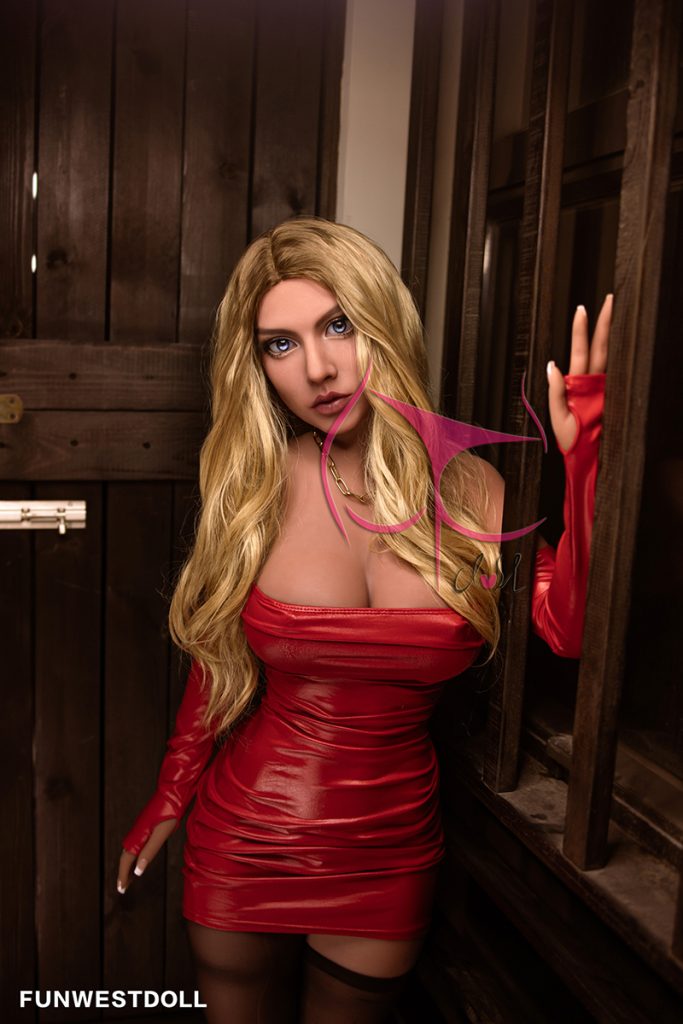 Height: 155cm
Cup: F
Material: Advanced TPE and Mechanical Skeleton
Features: Blonde, gentle and intelligent tavern owner
Character Background:
Candace is the proprietress of a tavern, with beautiful blonde hair and a hot body. In several nearby towns, no one does not know about this tavern, and every day some cowboys come here to see the face of the proprietress. She always sits quietly in the corner of the tavern, watching all kinds of people in the tavern, some smoking and drinking and shouting, some flirting with women, some hurried away after a glass of wine… No one knows Candace What are you thinking, sometimes some young cowboys want to capture the heart of the proprietress, and can't help but come over to chat up, Candace just smiled and whispered something to the boys, and the cowboys left in dismay. Nonetheless, the new cowboy boys never tire of hitting up…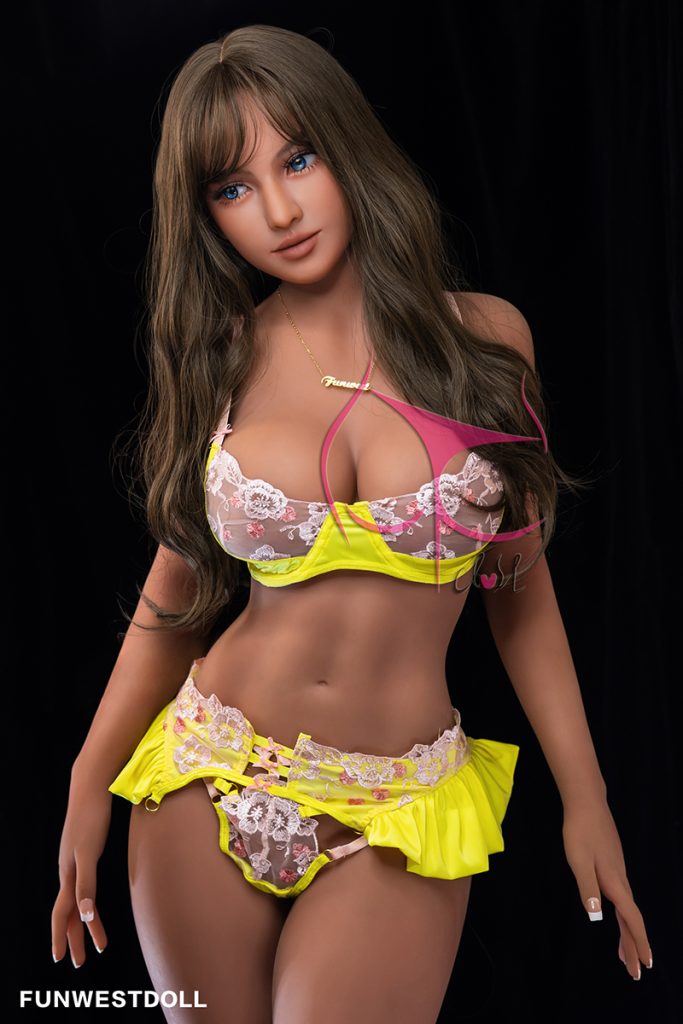 Height: 155cm
Cup: F
Material: Advanced TPE and Mechanical Skeleton
Features: Lively, playful, docile, and lovely pub waiter
Character Background:
Bea is a bartender who has lived in a war-torn area since childhood, wandering around after her hometown was destroyed. As usual, she thought about where she could go to get something to eat, even a piece of bread. She was so hungry that she hadn't eaten anything for three days. There was a pub not far away, and she worked hard to get there. At the door of the tavern, he fainted before he had time to knock on the door. The kind proprietress found Bea who fainted at the door and not only gave her water and bread but also took her to work in the tavern. Bea, who has been wandering around since childhood, is very good at seeing people's eyes, and with a clever personality, he is quickly qualified for the job. Sometimes some rich guests would give some tips, and Bea would follow the guests to spend the night. The proprietress also turned a blind eye to this.
The above is the recommendation of all Westworld sex dolls, I believe you can find the one you like.
To thank you for reading this article, we're giving away a $50 coupon, redeem it at the checkout page with code 【FUNWESTWESTWORLD】 below, so act fast!