The first step:
Choose the product you like! Browse the product category located on the navigation bar and select the category most appealing to you. Or you can use the search box located on the website.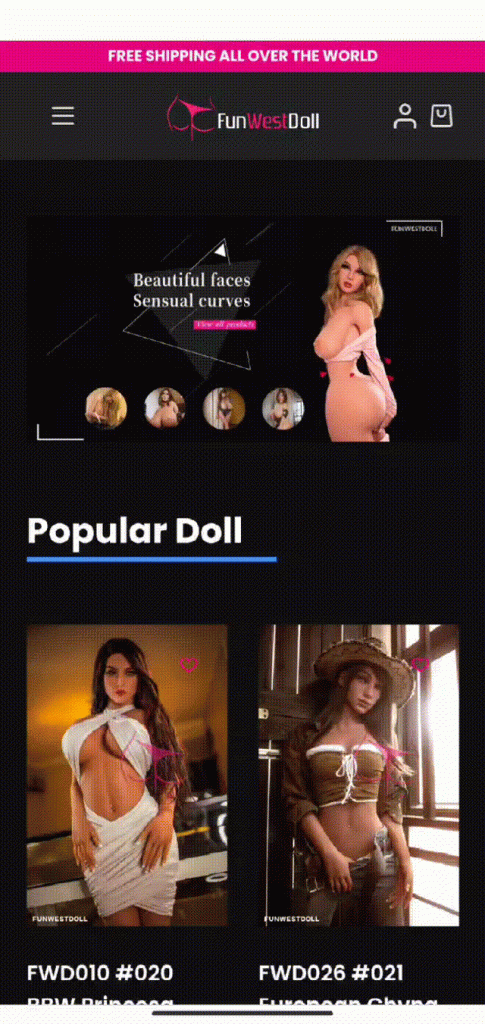 Don't forget, you can also find what you're looking for by simply browsing the homepage and product pages.
The second step:
Customizing your doll. Funwestdoll's are highly customizable allowing you to choose hairstyle, hair color, pupil color, areola size and color, hand and foot nail color, labia color, as well as style of breasts – hollow, solid, or jelly. You can also choose from more advanced options such as heating etc. The best part is most of these options are free or charge!
Below, is an example of how you can freely choose your preferred customizing options.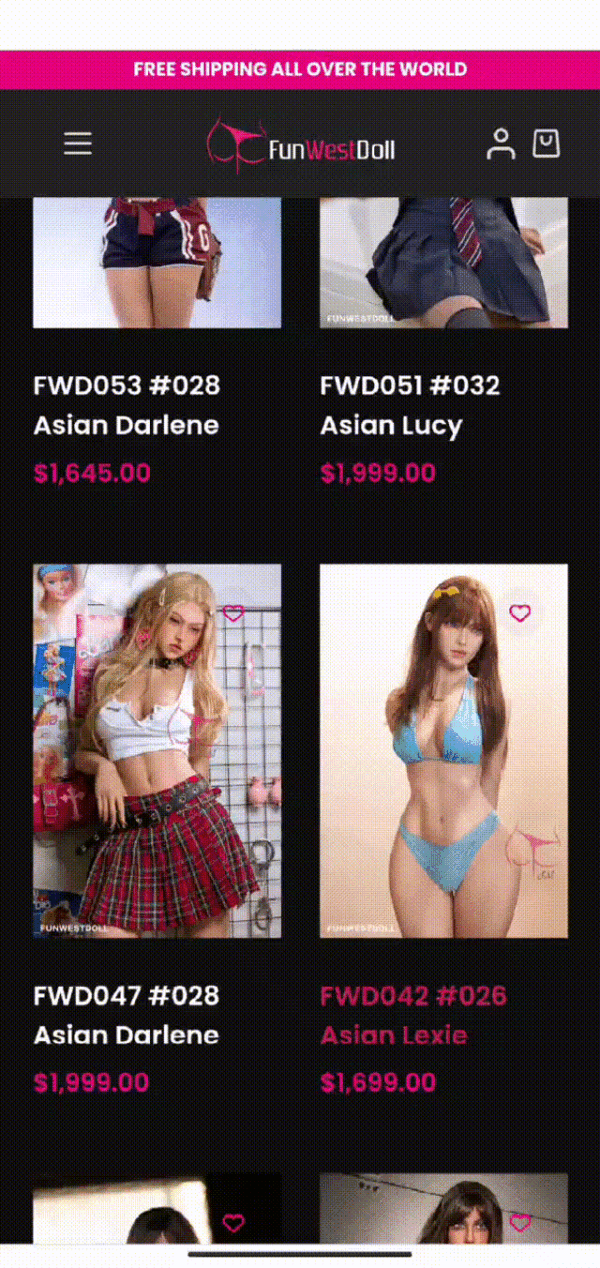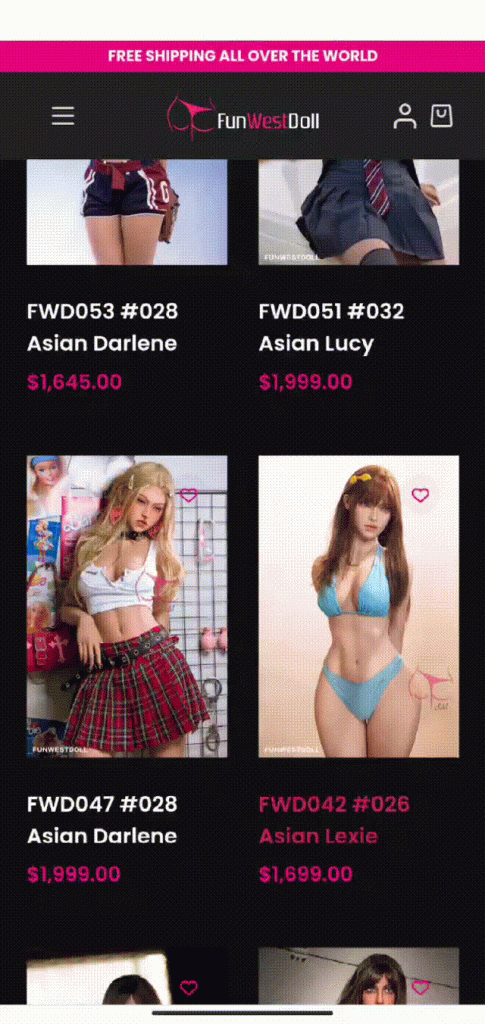 The third step:
Purchase and payment. If you buy a single sex doll, you can directly click the buy button and check out. If you wish to buy multiple sex dolls, it is recommended that you first add all of the sex dolls to the shopping cart and then check out. Below, is a short clip on how to purchase your products using a credit card. Buying is made quick and easy, it only takes 30's to complete a purchase.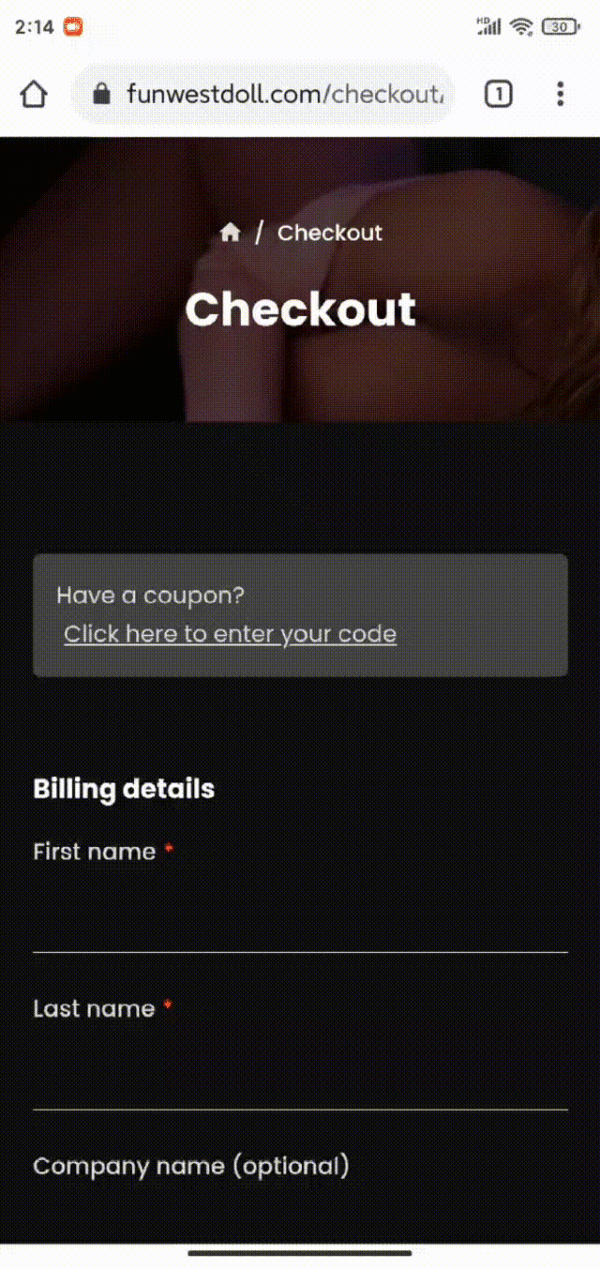 The information used for this example is fake. When placing an order, correct details will be required in order to complete a purchase.
Note: After payment, check if your credit card has been charged. Payment by credit card has a 5% to 10% chance of failing on its first attempt. The reasons causing a failed transaction may be due to the following:
1. Your credit card balance is insufficient
2. Credit card restrictions on cross-border transactions. We are a Chinese company, if your credit card has not been used for international transactions you will first need to contact your card issuer to authorize cross-border payment
3. Your credit card payment requires 3D verification. When you make a payment you must enter the verification code sent to you by your bank
4. Your credit card has been flagged as high-risk due to lost or stollen concerns
5. Other factors
If you experience a failed payment, please contact us or your bank.
You can also purchase our products by PayPal or bank transfer.
After selecting bank transfer and clicking on the place order button, you will receive Funwest's bank account information.
After completing a transaction via PayPal or bank transfer, please send a screenshot via email to confirm payment. We will contact you as soon as possible, after receiving the screenshot, and confirm your product information, options information, and arrange for order production.