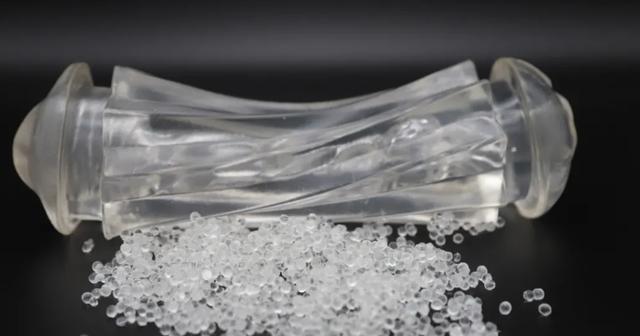 TPE Sex Doll vs Silicone Sex Doll?
Earn 10 Reward Points by commenting the blog post
The Similarities and Differences Between the Two:
BothTPE and silicone discharge a degree of oily substance. Why? TPE and silicone are polymer m During the production process, Funwest needs to add mineral oil allowing for high-temperature dissolution (silicone materials add silicone oil to dissolve, TPE materials add white oil to dissolve). Therefore, as a finished product, the doll naturally has an oily characteristic. The oiliness is very normal. Under normal circumstances, the higher the proportion of oil used in production the softer the doll's body. Due to oily characteristics, it is necessary to frequently give your love doll a full body powdering (baby powder or miliaria powder can be used). In doing so, you keep your love doll's body fresh and dry whilst greatly extending its service life. In short, powdering is an important part of doll care.
BothTPE and silicone products are easy to Why? Because silicone dolls and TPE dolls discharge a degree of oil and this makes them easy to dye. Warning: If you plan on dressing your doll in low quality cheap dark clothes or bright reds, greens, etc you are at risk of discoloring your doll. Doll discoloring happens quickly, usually around 2 hours of continued contact. High-quality clothing that have high color fastness (a high fabric resistance to both color change and the transfer of colorants) are appropriate for doll dressing. However, it is still not recommended to leave clothes on for a long extended period of time. If you want dress the doll up in dark clothes, it is recommended to choose polyester and to avoid cotton and linen. If, in the event, your doll does start to become discolored try wiping him/her down with cooking oil or a decolorizing paste.
Silicone and TPE materials rate relatively well in toughness and tear resistance but they can be easily scratched and cut bysharp ob So remember! Keep sex dolls away from knives, sharp corners, and the like.
BothTPE and silicone dolls need to be kept away from sun exposure and
TPE Advantages:
TPEmaterial is naturally softer and more elastic than silicone. As such, silicone requires a special process to improve its elasticity to match that of Overall, user experience rates TPE as being more suitable for touch and sex.
TPEis much cheaper than Why? TPE has a lower resistance to temperature and melts easier. So, if there are defects (such as holes, uneven skin lumps, etc.) after the doll is formed workers can still use high-temperature methods to repair. Silicone, on the other hand, makes it completely impossible to repair tiny defects. This means all the time, energy, and raw materials invested are wasted. Such huge waste makes silicone material on average much more expensive to work with.
Silicone Advantages:
Silicone products have a longer life, generally 5-10 years. TPE products have a shorter life, only 3-5 years. Why? Silicone dolls are tougher, less likely to tear and are more durable. Silicone is harder, produces less oil, and ages slower.
Silicone has a high density material making the overall three-dimensional effects and makeup layering better than that of TPE. The makeup applied to the head and body will look better.
Lastly, silicone material is more dirt resistance. Ordinary stains can be easily wiped off with a sponge or towel. TPE stains are more difficult to clean and generally require the application of olive oil or bath liquid for cleaning, and then drying.