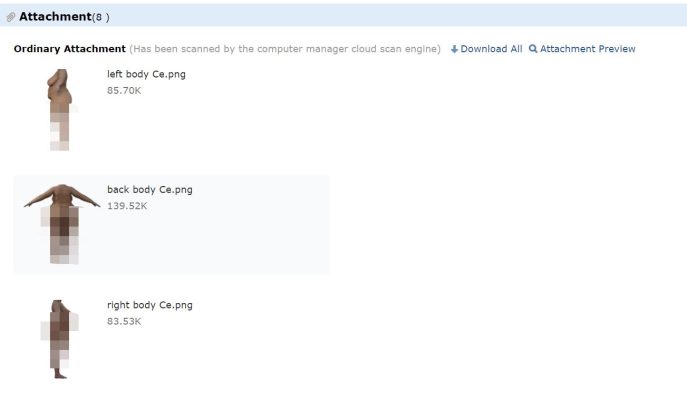 How to Customize Your Sex Doll? ( Include previous cases with in the description)
Earn 10 Reward Points by commenting the blog post
Over the years, Funwestdoll has accumulated a wealth of experience in customization craftmanship and has the full ability and confidence to personalize any type of sex doll exclusively for you! Explain to us in detail the type of doll that you dream of and we will produce and customize it within 30-45 days! Yes, we are that good. Prices for customization range between 3000-10,000 US dollars and are based upon height, weight, materials used, and whether or not there are requirements for unconventional functionality or, if things get really "exotic," the need for developing special technical features. It is against our company's spirit to limit your imagination. You can make any request and can customize any part of the face, body, and characteristics of your doll. We support anime characters and magical styled customization. All you have to do is provide us with a few photos, or even just a few detailed text descriptions, and we'll do the rest for you.
Learn about our customization process by taking a look at the following examples:
A customized order was placed on December 2020.
We received an email from a couple in South Carolina. They wanted to customize a BBW sex doll as follows: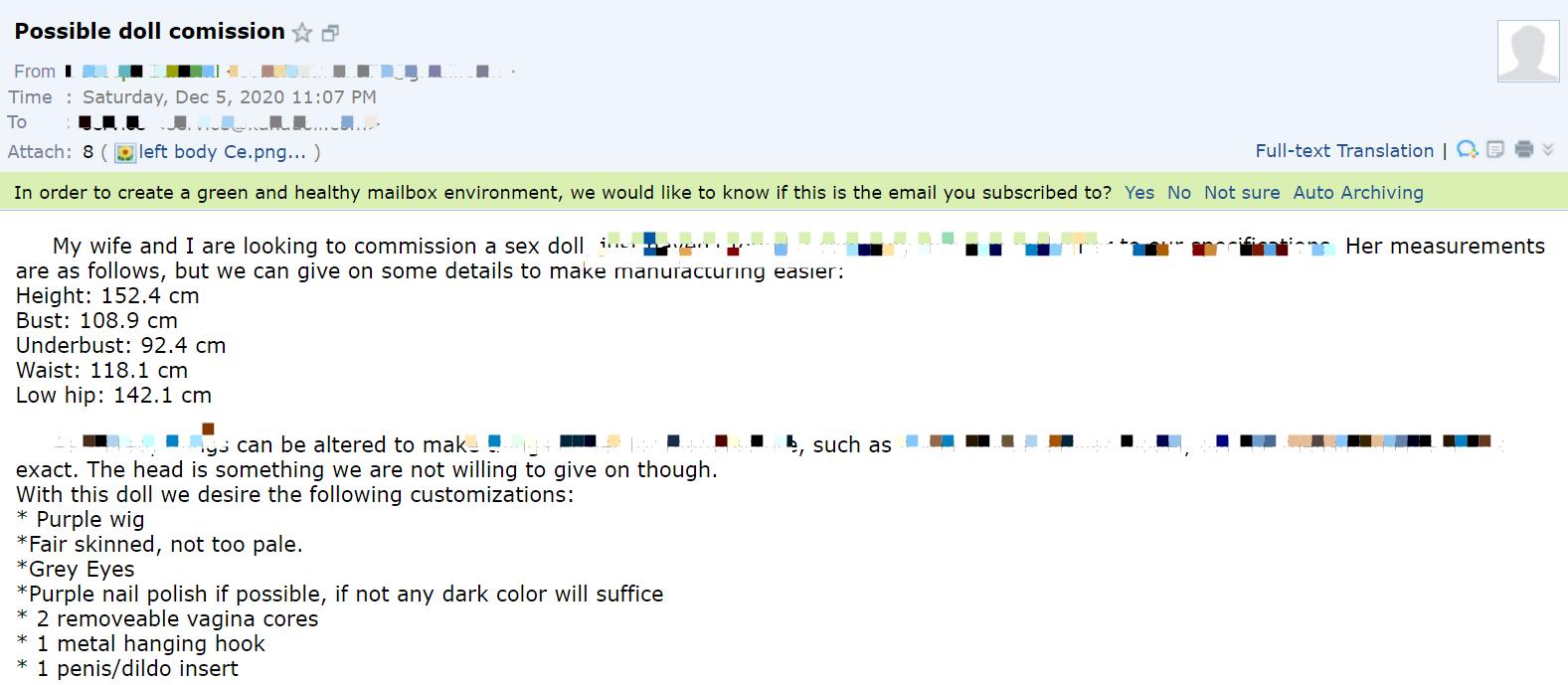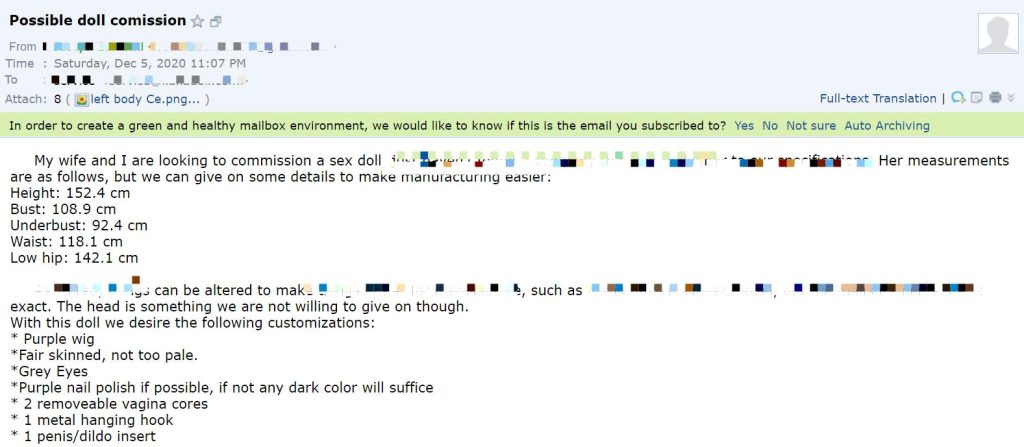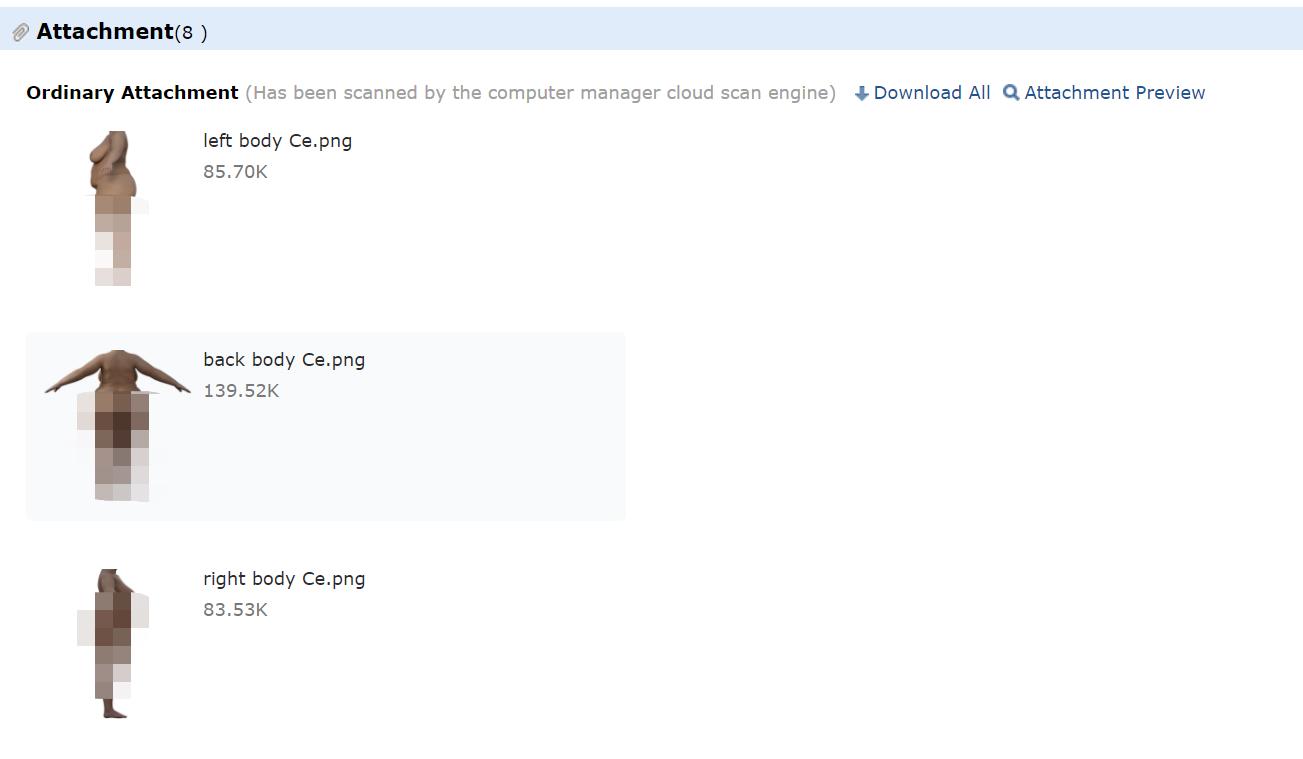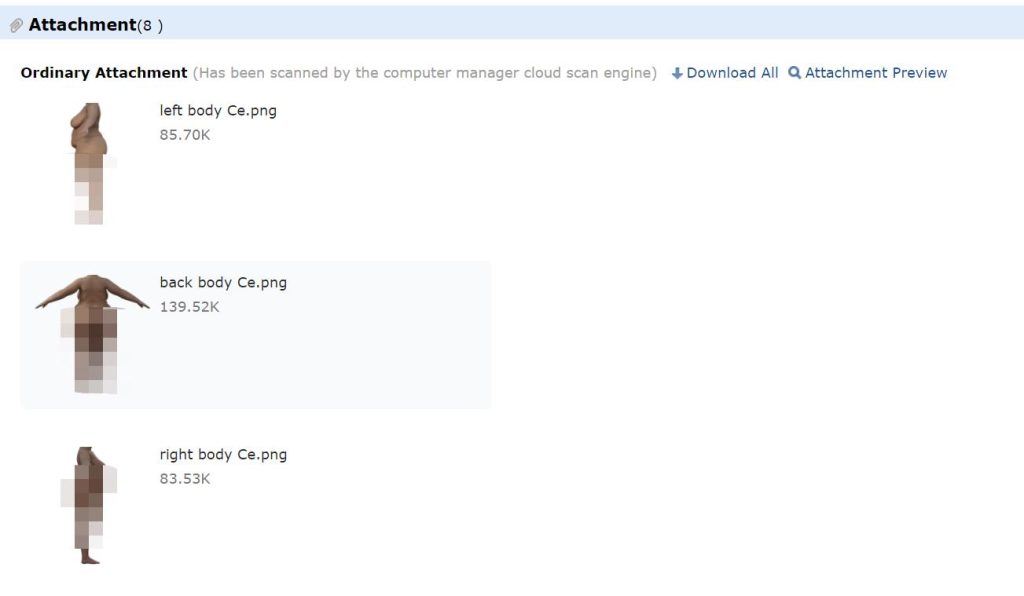 As you can see, the requests listed in the email were very specific, with attachments showing in detail the figure and head shape (both the front and side), along with specific parameters and dimensions, that were wanted. After receiving this detailed email, we calculated the development, production, and transportation costs then gave back a timely reply: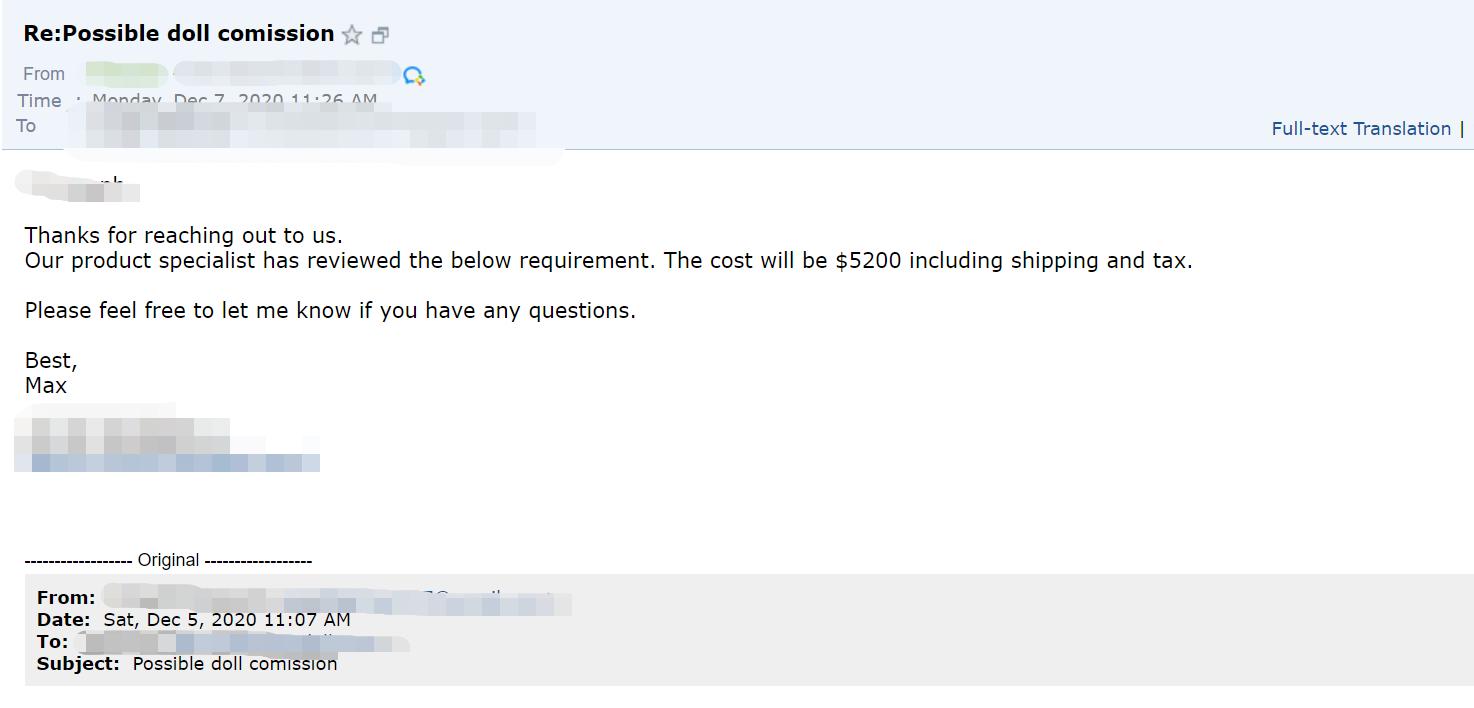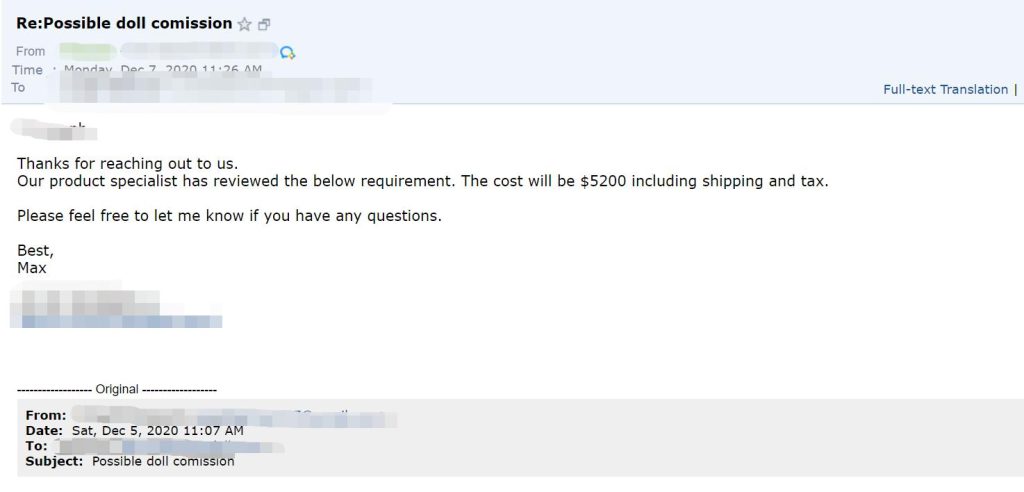 During this time, we maintained ongoing communication discussing details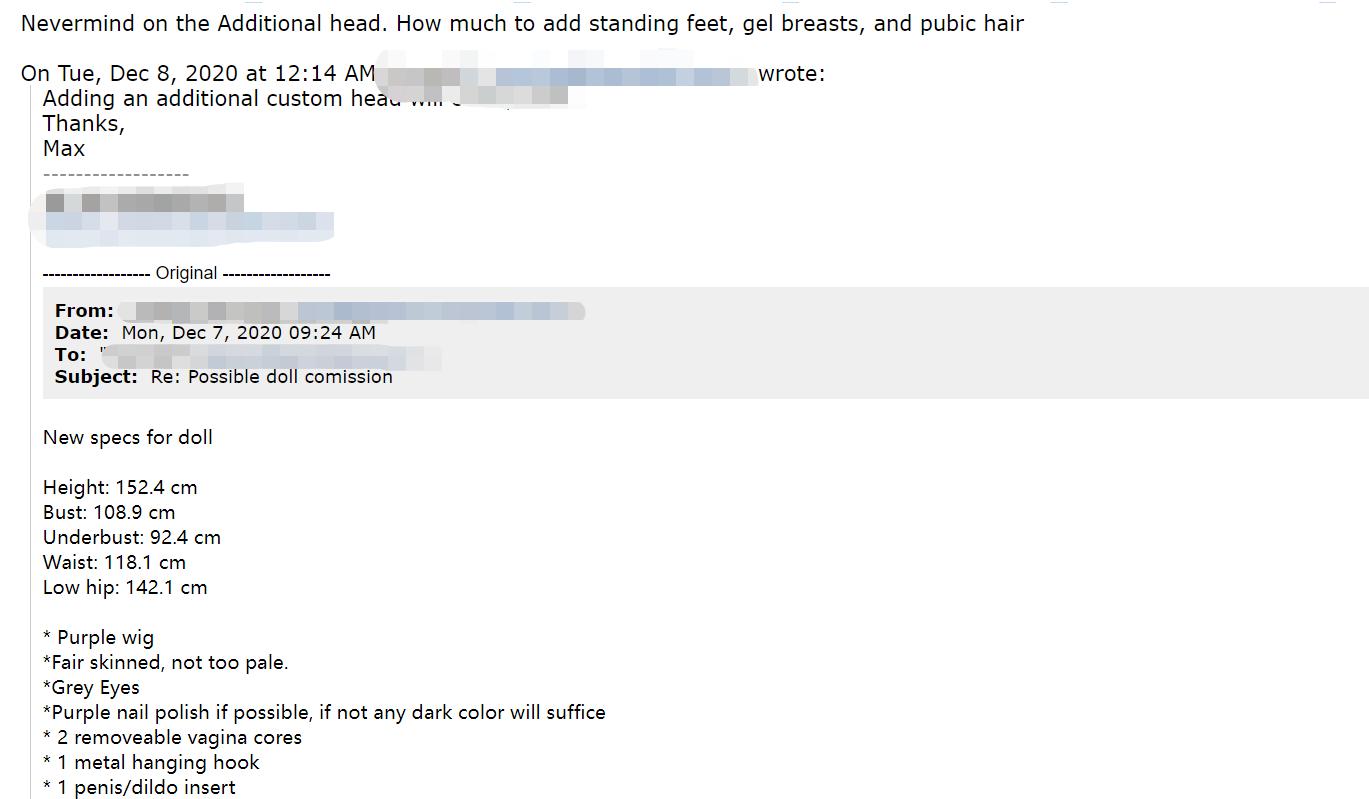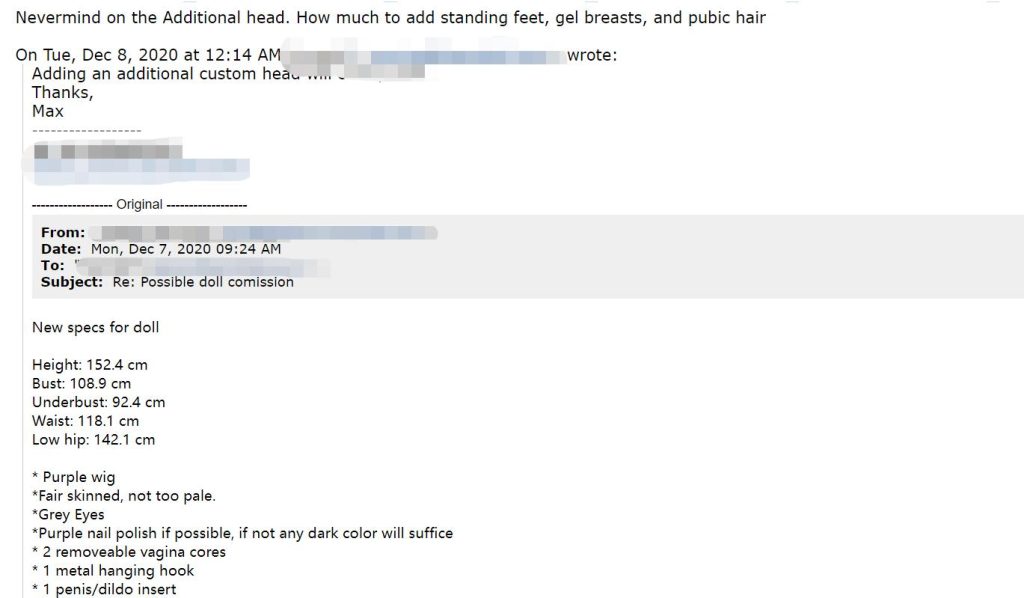 Then we moved on to discuss about payment: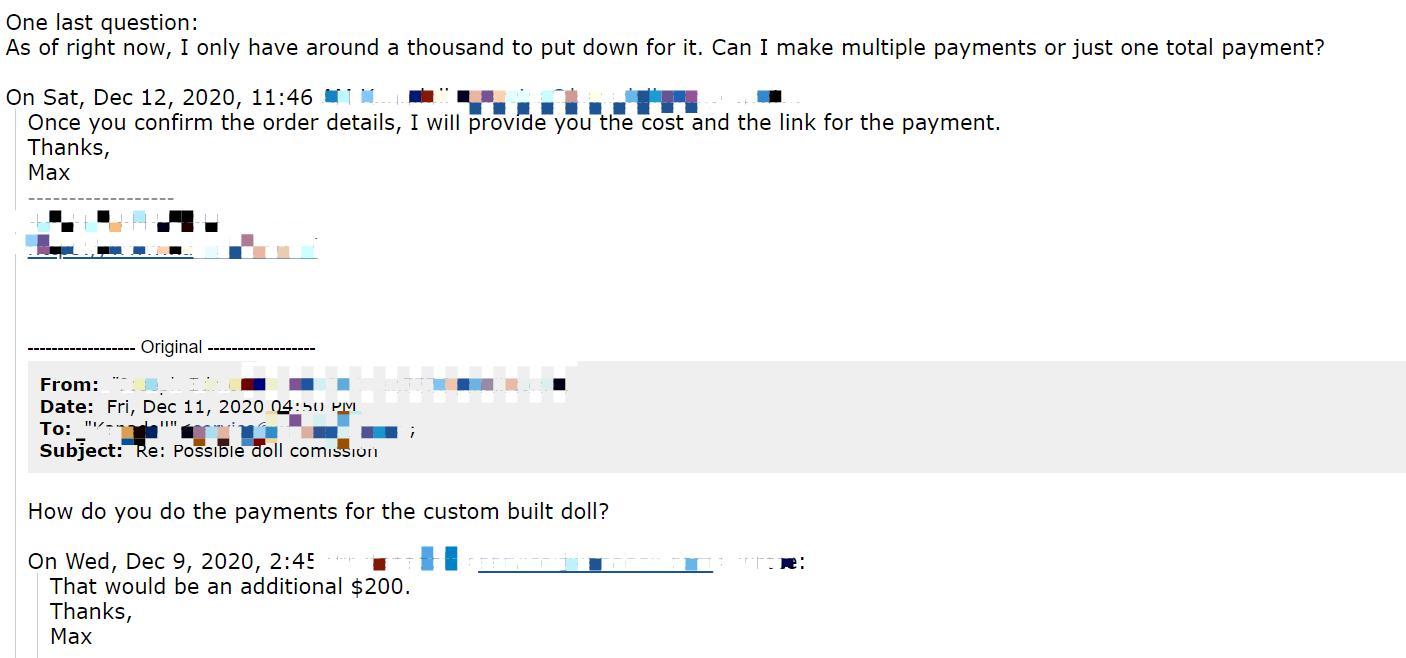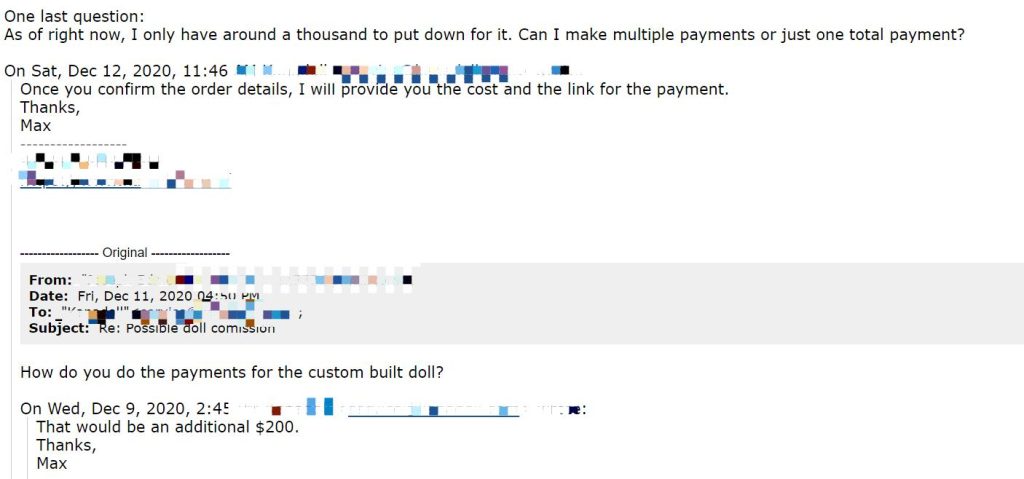 After a few back and forth emails, the customer was ready to place the order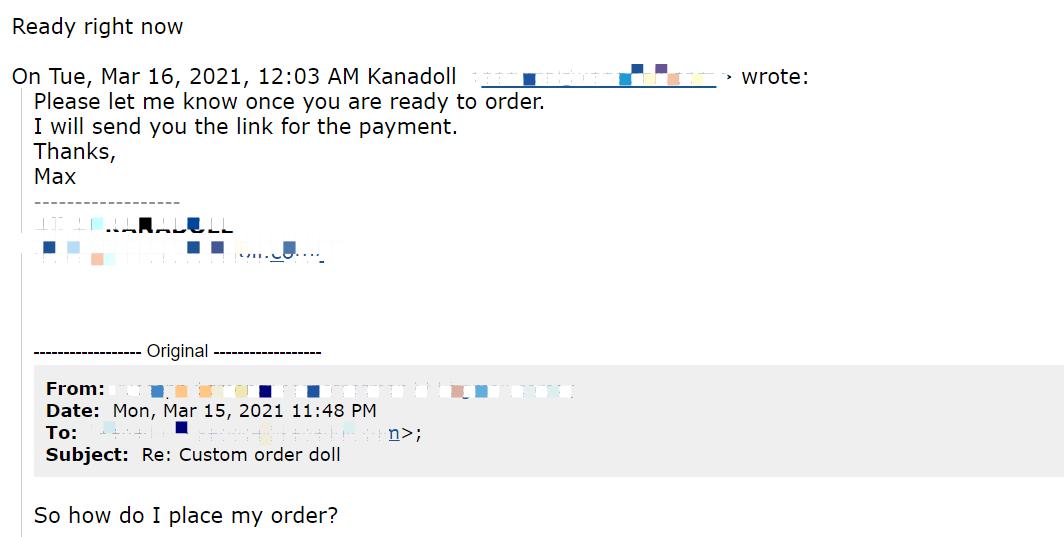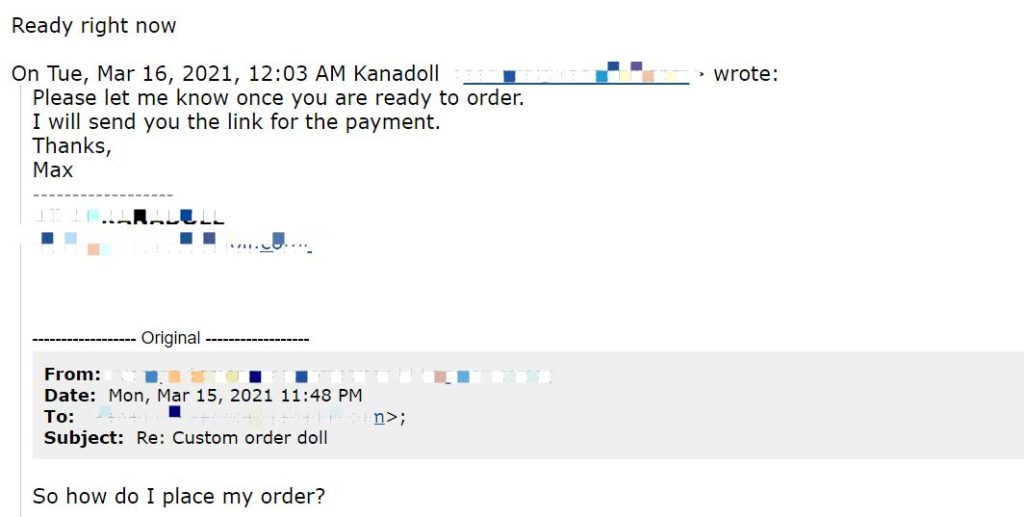 Here we further discuss customization details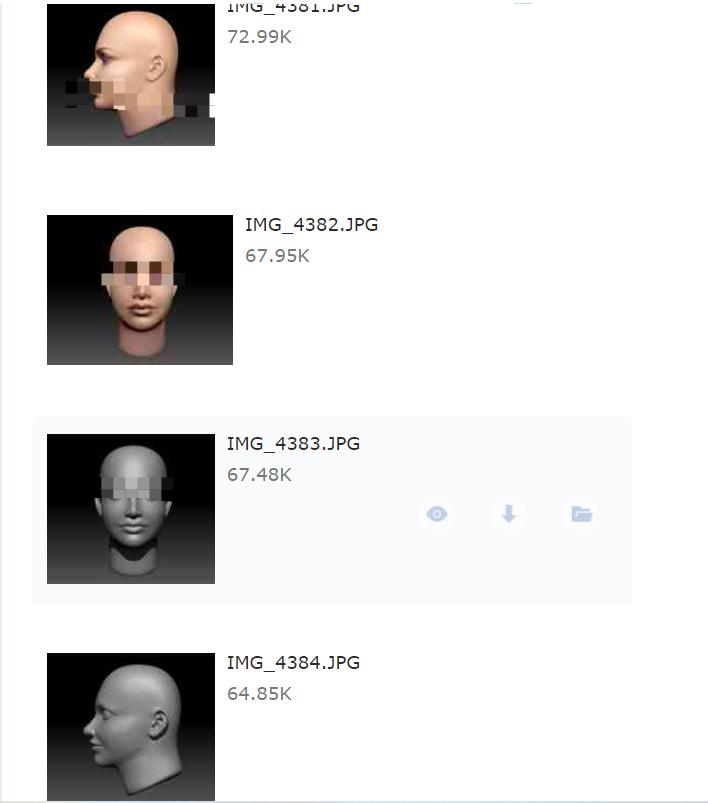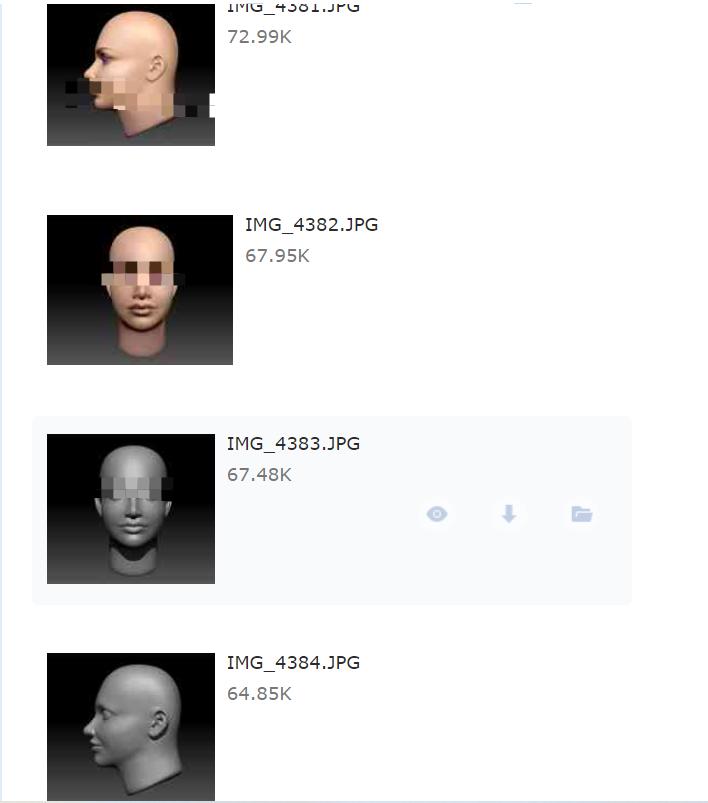 Interested to know more about our customizing process?
As you have seen, the above shows how a customer can provide Funwestdoll with details of his/her ideal love doll. Next, Funwest creates a 3D model according to the photos and requirements provided and then contacts the customer to seek confirmation on the design. After approval, Funwest proceeds on by implementing 3D printing technology to print out a model. This model is called a white mold and is used to make a fiberglass prototype. Next, a stainless steel skeleton and high-temperature resistant TPE ,or silicone, is added. It is at this point where your doll really starts to come alive 🙂
As one might assume, the most critical part of the customization process is 3D modelling. If the 3D modeler is skilled enough he will be able to perfectly create a prototype and nicely piece together your dream sex doll based upon given pictures and requirements. A skilled modeler will be able to create the fiberglass-reinforced plastic mold to look exactly like the final product without any deviations. However, if a modeler is not up to par, he/she will only be able to create a prototype 80% similar to that of your photos and requirements, even less in some cases. Such poor craftmanship is destined to disappointed.
Before the use of 3D modelling technology came into play, Funwestdoll sought after China's most experienced and advanced sculptors, skilled specifically in carving clay sculptures, to produce the white molds. Now, with fast advancements in tech, this form of hands-on mud sculpturing has become an archaic method destine for the dustbins of evolution. Today, Funwest cooperates with China's top 3D modelling experts striving for speed and true perfection.
After a love doll is built, Funwest needs to go in and refine the details of the body guaranteeing that they meet your customized requests. Funwest is so awesome that, if needed, they could even engrave the doll's makeup directly onto the body of the doll. Finally, once completed, they will send you a picture for final confirmation. Once a "green light" has been given, transportation via air or sea will be arranged.
Are You Interested in Seeing Some Real-life Examples?
Below, are some case examples of how Funwestdoll has helped buyers customize their very own sex doll:
Confirming the 3D modelling design:




A picture of a completed doll seeking confirmation from the purchaser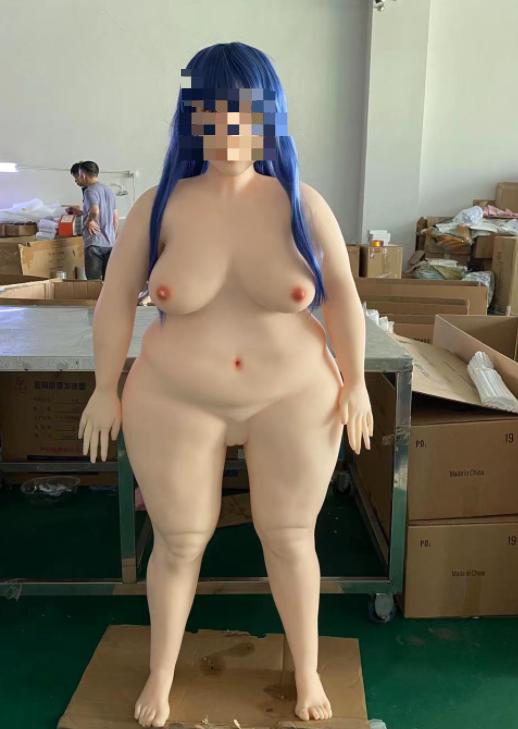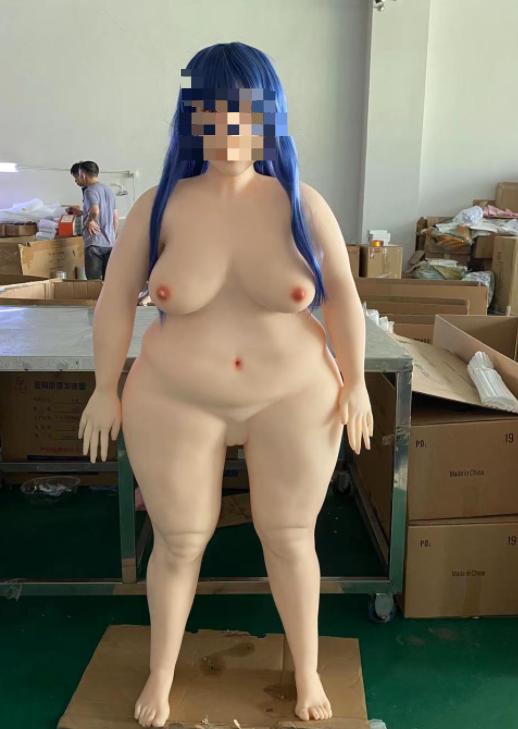 After shipment is arranged a tracking number will be sent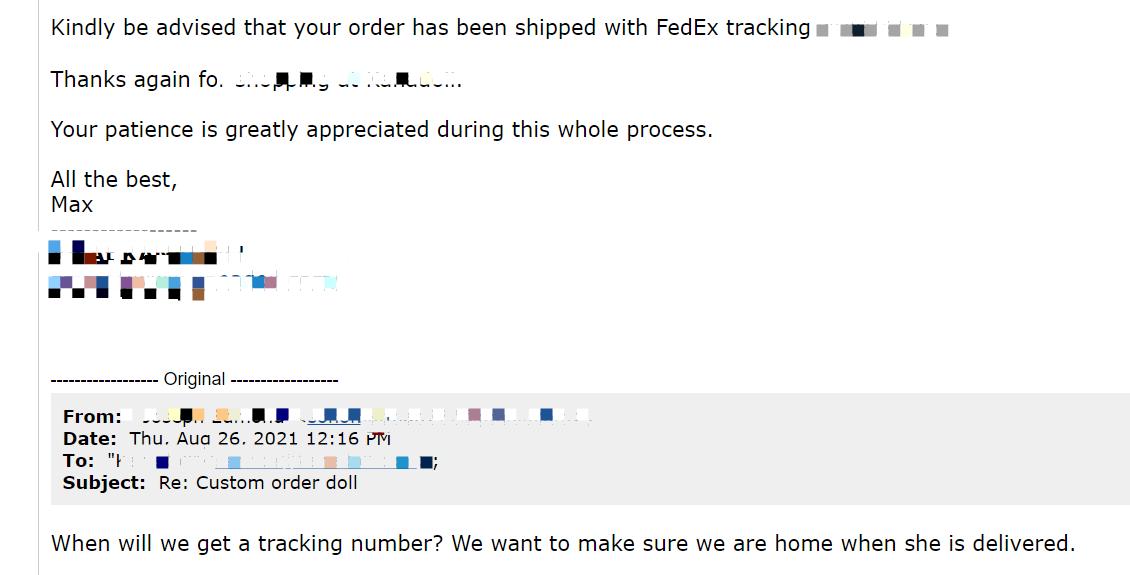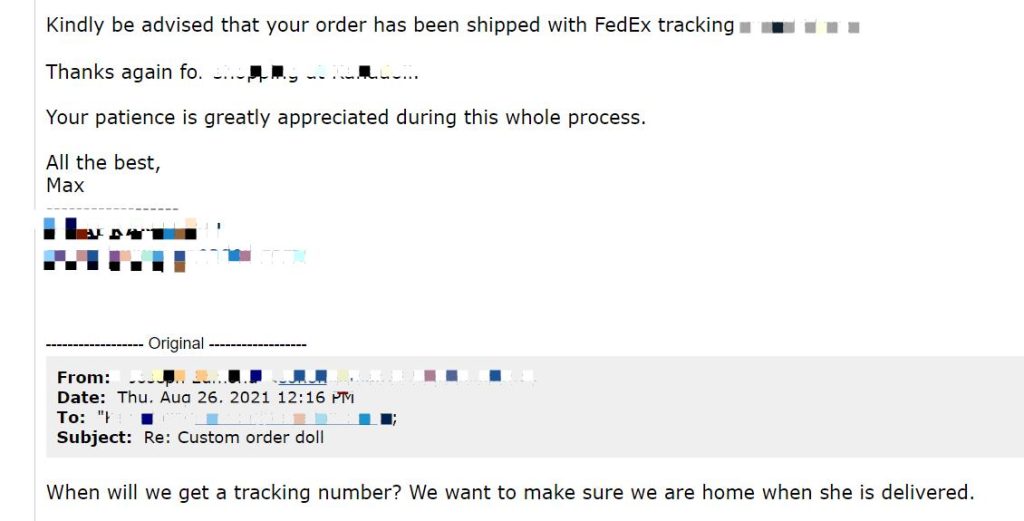 Due to the impact of the epidemic and the weight of the dolls, currently, we can only arrange transportation by sea. This method of transportation takes a longer time for delivery. We do apologize.