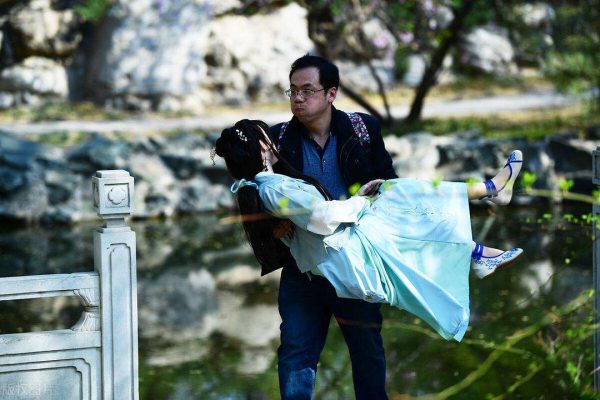 Cautions! Daily Use Considerations of Sex Doll
Earn 10 Reward Points by commenting the blog post
Here we explain in detail the topics of what should be avoided when using and storing, and how the doll should be maintained so that it maintains its youth and beauty
What should be avoided during use and storage?
Whether it is a silicone doll or a TPE doll, you should stay away from sharp metal, glass and anything else that may scratch or stab the d Why?Silicone and TPE materials have good elasticity and toughness, they can effectively resist heavy pressure and tearing, but they act similar to real skin and are easily punctured by sharp objects such as knives.
Whether you have a silicone orTPE product, both should be kept away from high temperatures and fire sources, and stored in a cool and dry environment. Why? During the production process, flammable mineral oil extracts are added to both TPE and silicone do This makes it important to kept them away from high temperature objects and store them in a cool and dry place, which also aids in reducing the amount of oil they produced.
Siliconeand TPE products dye easily so try not to dress them in cheaper quality clothing that are dark or colorful. Why? As mentioned earlier, TPE and silicone dolls are added with mineral oil during the manufacturing process which causes them to have oily characteristics that have a low resistance to colorants. High colour colorants are found in dark and bright clothing, so discoloration can occur during prolonged exposure to these fabrics. To avoid this, we recommend clothing made from polyester, acrylic, or other fabrics that do not dye e For newly purchased clothes, it is recommended to soak them in salt water for 2-3 hours then wash them before placing them on the doll.
When bathing your love doll, you should avoid prolonged soaking and long sh You should especially prevent water seeping into the neck and abdominal cavity areas. Also, if your doll has a voice box, make sure it does not get wet. Why? The inner bones ofthe doll are made of metal, if the doll is soaked in a bathtub, water can easily seep inside resulting in rusting (oxidation of the metal). Once water gets inside the doll, it is difficult to get it out. Over time, this will create a offish smell. Avoid bathing, instead opt for a sponge or towel scrubbing. In short, avoid intense showers and try to completely avoid soaking and bathing.
Don't keep the doll placed in a single position for an overly extended period of time especially if it is causing stress to the joints. Why? Parts of the doll that are placed under long periods of stress may cause long -term damage such as wrinkling or structural damage. (The same is true for humans, but humans are made of cells and cells areconstantly multiplying and replaced so they recover q Not true for dolls!)
If your doll isbecoming discolored, do not wiped it with corrosive liquids such as acids or al Also, do not use alcohol as an disinfectant when cleaning, and avoid a hard wipe down when trying to get rid of stains. Why? Strong acids, alkali, and alcohol all corrode the skin of the doll, and a hard wipe down may lead to damaging of the skin. This is especially true when buying a doll with body makeup. A hard wipe may cause the makeup to fade.
Dolls not designed to stand should not stand. If your doll does not come with a standing feature, it is best to avoid it altogether. Why? When the doll stands, the weight of the body is concentrated to the feet causing structural damage and puncturing to the so
How should sex dolls bemaintained to maximize their health and beauty?
Regularly oi Why? The skin ofthe doll slowly losses its oil, over time this will cause the elasticity of the skin to decrease and cause drying and cracking. If the doll is regularly oiled, the service life of the doll increases
Powdering aftera wash. Why? Baby powder and corn starch are very effective at keeping the skin of the dolls, which are prone to permeate oil, d A powdering limits the amount of oil which slowly oozes from the body and improves the user experience whilst also prolonging the life of the doll.
Although not mandatory, it is recommended to place a female condomon the doll during use. Female condoms limit the contact between the doll's vagina and the male penis and can improve doll hygiene by keeping the vagina clean and d Too many times, during vaginal cleaning, water enters the doll's abdominal cavity leading to metal rust. (If you have to wash the doll's vagina it is recommended to dry the area using a drying stick to prevent vaginal moisture from producing bacteria).
Reapply faded make-upon your Why? Doll makeup uses technology that allows it to stay on for longer, however, over time it may still slowly fade. It is recommended to learn a few makeup techniques and use normal female makeup to repatch areas you see fit. (Avoid using overly thick and sticky cosmetics).
Dollbody If the doll has a slight tear it is recommended to carry out repairs immediately. Coming soon, a do-it-yourself repair guide tutorial will be posted on Funwestdoll's YouTube channel.
Whenstoring, it is best to place the doll in a stress-free position, and to dress it in light colored clothing in order to prevent skin discolouring.